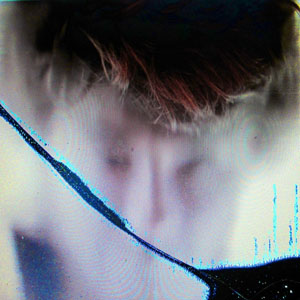 Doldrums' new album "Lesser Evil" presents itself as a storm of robotic rock and enticing vocals. The three-man group consists of a drummer and two guitarist's that create the vocals and brainstorm together to record their music every so often. The collection of music feels like a prolonged trip of hallucinogenic noise that just fills the ear canals. "Lesser Evil" is Doldrums' third album release that showcases more of their hypnotic tracks and sound.
Doldrums most popular song "Anomaly" and many of the other track are mixes of electronic, percussion, vague vocals, and lively beats. "Sunrise" is one of my personal favorites because of the more optimistic and festive mood, like a spontaneous celebration. "Egypt" is also another popular track with more entertaining vocals and whimsical tones that give off a mischievous atmosphere, like being a small child in a robotic playground. Every song in the album had their own identity and shine out individually and all for the better.
In general the album had many different qualities, moods, and mixes, but it all came together nicely and stands out from the crowd.