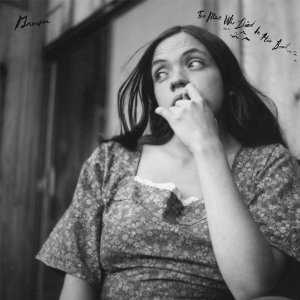 "The Man Who Died in His Boat" is a compilation by Liz Harris, who goes by the name of "Grouper." She is a one woman band whose music is full of eerie vocals, simple guitar melodies and ethereal tones. "The Man Who Died in His Boat" is Grouper's eighth album that demonstrates more of her enchanting and dreamy abilities.
From songs such as "Vital" to "Living Room," the majority of the album consists of her abstract singing and compassionate instrumentals. The song "Towers" is full of depth and heartfelt sentiment, as if she is speaking directly to the listener. Also, the track "Being Her Shadow" evoked strong responses that greatly affected my attitude, from being sad to joyous and several combinations of both. "Cover The Long Way" really blew me away with her constant murmuring chants. The way the song flowed was overwhelming and enveloped me in warmth.
"The Man Who Died In His Boat" is an exceptional album that stimulates raw emotions and is incredible, like seeing an old friend after years of separation.