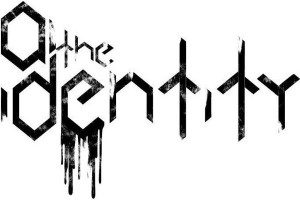 Trying to spread a positive message takes time and dedication. It is hard work to accomplish a goal like no other band has ever done before. Ai, The Identity wants to make music for as long as possible and make it bigger than no other local band has gone before.
After the first performance as a band, they immediately booked three shows in just 2 weeks. Their goal is not to become famous or make tons of money, but to spread the truth and help listeners find their own unique perspective. This local Metalcore band who has a great amount of energy and is proudly endorsed by Arkaik Clothing.
They are Ai, The Identity: Jeffrey Erceg, vocals, Phil McKeever, guitar and vocals, Taylor Benitez, guitar, and Nathaniel Erceg, bass.
"Being in 'Ai, The Identity' is all we have and its all we are, not what we do," said Jeffrey Erceg.
The band was previously known as "To Rebuild An Empire" but after an unexpected lineup change, they decided that converting the name to Ai, The Identity would be best.
"We decided to go change our name to Ai, The Identity because Ai was a city found in ruins. The people rebuilt it. We were in ruins as people, but we rebuilt ourselves to become who we are today," explained Nathaniel.
Ai, The Identity recorded their first single, "The Struggle, The Remedy" with the help from Pat Crisci of Dreamscar. The song is about overcoming the internal struggles that they all go through. This song blew up in the local scene. It increased the popularity for them as the song earned them recognition from promoters.
"It felt amazing to hear fans singing our song. It makes you feel like all your hard work paid off and makes you feel like you have a special connection with your fans," said Nathaniel.
The members have different tastes in music, therefore different playing styles.
"Having a variety of styles only contributes to the music. By mixing certain styles, we can create something new," explained Jeffrey.
Ai, The Identity participated in XPOZ: Battle of the Fans 2012 and this was the band's first show. Unfortunately, Ai, The Identity was not one of the winners. Luckily, they were able to book three shows the week after Battle of the Fans; March 21st and April 7th at the Sanctuary, and April 27th at the 702 Skatepark for Jewking Battle of the Bands.
"Booking three shows in that amount of time is a good way to start, but we have so much more coming your way!" exclaimed Taylor.
The local band is currently unsigned and are still searching for a record label. Also, help support the band by liking their Facebook page and follow the band's Twitter: www.facebook.com/aitheidentiy www.twitter.com/aitheidentity.