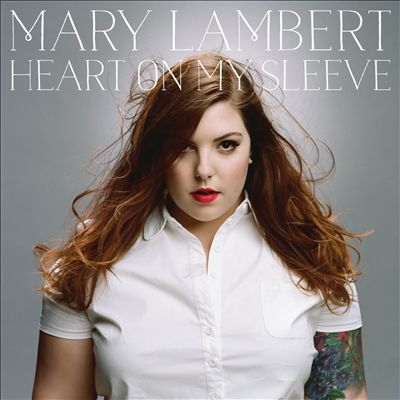 Seattle-based musician Mary Lambert flutters into the pop music scene with her delicate, yet poignant handling of themes such as unrequited love and self-confidence. With music as her medium, the Seattle-based musician unravels the most intimate corners of her personality with "Heart On My Sleeve," her first full-length album.
With beginnings as a waitress and bartender, the indie singer/songwriter snagged the spotlight after teaming up with hip-hop duo Macklemore and Ryan Lewis. After being enlisted for help in completing their gay rights anthem "Same Love," she crafted a fitting chorus that courted listeners with its sentiment and coziness. Joining the dynamic duo only created a diving board for the aspiring musician. She tossed the apron aside and plunged into a songwriting frenzy, producing EPs ("Letters Don't Talk" and "Welcome To The Age Of My Body") that accommodated her desire for self-expression.
Stemming from her interests in spoken word poetry, Lambert's lyrics are thought-provoking and stimulating, yet simplistic and straightforward, as seen in "Monochromatic." Throughout the track, she wails with heartache: "When I close my eyes/I dream in color/But my life's in black and white/Will it ever get better." Powerful and punctuated, her vocals deliver these words packed with heavy feelings of doubt and dejection. Although some melodies in the album are rather generic, her words held my attention and interest, since linguistic depth in pop albums are difficult to come across.
While rap has found its way into many pop tracks in the now, "Heart On My Sleeve" makes for a satisfying exception. Throughout the 11-track album, Lambert incorporates spoken word poetry. She slips this art form into "Dear One," a one-minute, eight-second spoken word piece that further portrays her compelling and passionate lyrics: "How can I say love without wanting to fold myself into you like a thousand paper cranes?" The addition of poetry makes this album easy to distinguish from the overflowing sea of rap-ridden, up-beat pop music, but it also puts Lambert's tender, raw personality on full blast.
Although its track diversity is appreciated, the album in its entirety is incoherent. I found myself hopping between hip-hop tracks littered with underground beats, and warm, melodic measures of the piano. Each song is loosely held together by Lambert's stripped-down themes of love and lament, but it felt as if I was listening to two different albums. Its inconsistency, however, did not outweigh the pros of her songwriting prowess, and only made my listening experience slightly unpleasant.
Truly a confessional album, "Heart On My Sleeve" is not your stereotypical pop track list. Fans will be relieved at how she stays away from the patterns in pop, but unfulfilled with her tendency to branch off into a number of genres and moods.