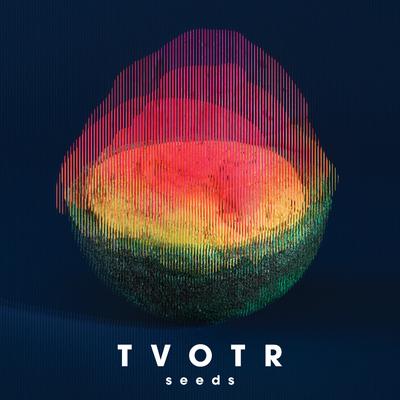 After losing bassist Gerard Smith to lung cancer, TV On The Radio shifts into a new direction rather than letting the incident take a toll on their future releases. "Seeds," the fifth album from the indie-rock band, retains their classic experimental/indie ambience, but branches off into a number of genres, untying the 'indie knot' that holds the album together.
TV On The Radio originated from an impromptu collaboration between multi-instrumentalist/producer David Andrew Sitek and vocalist Tunde Adebimpe. The two realized that their sounds and styles clicked, and worked towards the eventual 2002 release of "OK Calculator," a raunchy, lo-fi EP that expressed the duo's outlandish creativity. After gaining some local popularity, guitarist Kyp Malone and late bassist Gerard Smith stepped into the brightening spotlight, rounding out the Brooklyn-based band.
Whether they are the echoing tribal calls in "Quartz" or the overpowered bass in "Love Stained," the 12-track features a bizarre, yet intriguing menagerie of instrumentals. "Seeds" mainly consists of a variety of artificial sounds, beats and rhythms, but the band still manages to expand their horizons with their artistic use of static buzz ("Careful You") and recycled percussion ("Quartz"). Although this noisy, yet vibrant concoction is one that can be found in other indie albums (particularly those of Tune-Yards or Yeah Yeah Yeahs), the album is still tainted with the personalities of these pop musicians.
The majority of the songs edge towards a despondent downbeat, but Tunde fails to express the inner reaches of ache and heartbreak. Reflecting off of the experiences of romancing another individual, he echoes the lyrics "Lay down your lantern, coat of arms, broken drums/And dance with me" in "Seeds," but does not exhibit emotion with his stoic, and almost robotic voice.
As I continued to listen to the album, I could not help but note its inconsistency. Between "Quartz" and "Lazerray," the album shifted from bubbly indie-pop to what sounded like borderline post-punk. The effort to pull musical styles from other genres is appreciated, but it tore the album away from its primitive roots of indie.
After inhabiting the indie music scene for just over a decade, TV On The Radio returns from a three-year hiatus with an album that upholds an avant-garde demeanor with its peculiar instrumentals. Regardless of this, the Brooklyn-based band still manages to create a musical atmosphere that is much like the name of their band: head-turning and unusual, yet intriguing. Fans of the band will welcome the album with open arms, since it serves as a tantalizing throwback to their indie ingenuity, but will also be slightly disappointed since it deviates from just that.