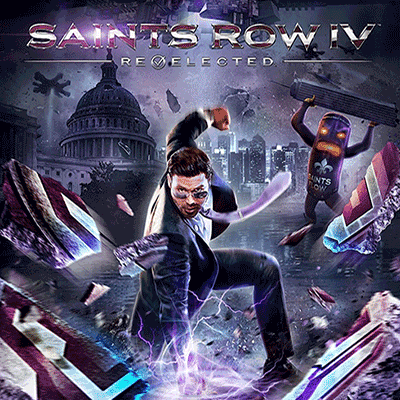 Without the need for a developed plot, the focal point of "Saints Rows IV: Re-Elected" shifts to the qualities that the original game prospered—overpowered abilities and an unnecessary amount of customization. Though this may seem like a selling point, it ends up harming the game in the end.
Although the game was intended for next generation consoles, "Saints Row IV: Re-Elected" offers little to no improvement in comparison to "Saints Row IV" on the Xbox 360 and Playstation 3. It is obvious that the resolution is higher, the character models are slightly more detailed and the game itself runs somewhat more smoothly, but it cannot compare to how the PC version played out as it ran fluidly without any issues. For those who prefer to sit down and enjoy a game on a console, this is a shame and a misuse of what today's systems offer.
However, the disappointment does not stop there. The game itself is a duplicate of "Saints Row IV." The only difference between the two is the addition of 'Re-Elected' in the title. Volition tried to offer new gameplay by including redundant voice commands and the option to use the PS4's touchpad during quick-time events, but with having played the original, these additions are unnecessary and a clear waste of time on the developer's part.
Bounding through the familiar, dull city of Steelport—renovated to take on a science fiction appearance—with a number of upgradable superpowers and varied character customization redeems this game from complete failure. Story-related missions were somewhat of a bust as they stripped me of my powers, but they were easily compensated with two-dimensional beat-em-ups and narrated text adventures.
In comparison to "Saints Row IV," "Saints Row IV: Re-Elected" can only be labeled as a misstep for Volition and Deep Silver. The two are similar enough that the successor could have sold better as a DLC. The slight improvement from its predecessor harms the "Saints Row" series.