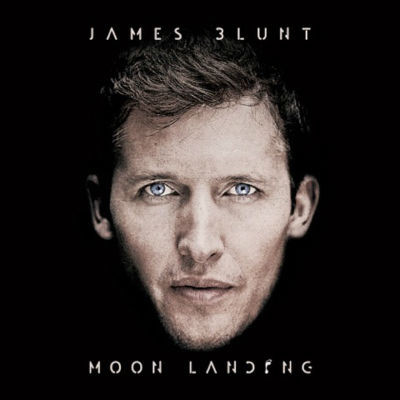 James Blunt's Moon Landing is a soft album that has the ability to break your heart into pieces and then put it back together. Blunt is known for his beautiful voice and emotional songs, and the high expectations his fans hold are more than met in this expressive album.
Blunt manages to stick to his "universe" theme with each individual song. The track "Satellites" is incredible and by far my favorite of all his songs. He complains about technology separating us, and how we are all revolving around each other like satellites, no longer connected. "Face the Sun" is another great track. It is a subdued track, and while it is also a great representation of his lovely voice, it is slightly confusing. He talks about how it is hard to find your true love, but that in time all flowers turn to face the sun. It is confusing, but who can question greatness?
Moon Landing is another beautiful album by the talented James Blunt. His timeless voice remains constant, and his emotional, albeit slightly confusing lyrics, can bring even the most troubled man to tears. Brava Blunt.
[soundcloud url="https://api.soundcloud.com/tracks/101580966″ width="100%" height="166″ iframe="true" /]