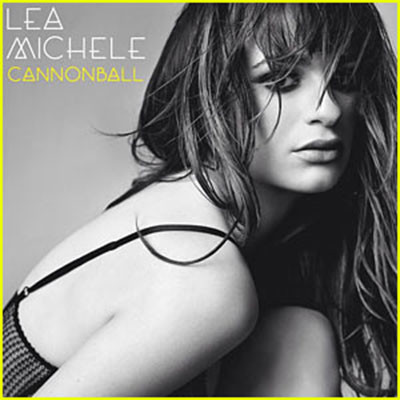 Lea Michele is known for having a beautiful and powerful voice. She manages to emphasize her emotions in each of her songs, and this ability has carried her far in the music and television industry. It is no surprise that Michele has experienced loss, due to the death of her boyfriend/Glee co-star Cory Monteith. As expected, this would eventually result in an emotional and powerful album. Yet, the album she recently released is nothing short of repetitive and overdone. It only proves that Michele's voice is better suited for a Broadway stage than a pop album.
This album feels as though it was made specifically for junior high dances. Some of the songs range from cliche' to idiotic. Take the first track, "Cannonball," for example. Michele attempts to be empowering, stating that she wants to "fly like a cannonball," yet this statement makes little to no sense. Don't cannonballs only go in one direction and eventually plummet towards the ground? Michele did not think this through. Same goes for "Burn With You." Some might find this track romantic and dramatic, but I find it snobby and distasteful. Michele states that "I don't want to go to heaven if you're going to hell/I will burn with you." Excuse me? Why would she assume that somebody is going to hell? That is rude and hurtful towards her significant other. Also, why would she presume that she's going to Heaven? Again, not thought out.
Despite some of her presumptuous songs, Michele did manage to create some hits. Reverting back to her original tactics, Michele performed songs like "Battlefield," which has that sappy, piano-based rhythm that Michele owns. Any song like this is a perfect match for her belting vocals, and does little to undermine her songwriting abilities, unlike the other tracks.
Louder, by Lea Michele, needs to be turned down a couple of notches. Although I applaud her for trying to go out of her comfort zone by trying the "Pop" genre, I believe that she should stick to Broadway. Powerful vocals like hers are made to be heard and seen, on stage, and with a cast. She should not be constricted to a pop CD that does little to emphasize the talent she does have. Sorry, Lea, but maybe this time you should try to be a little quieter.