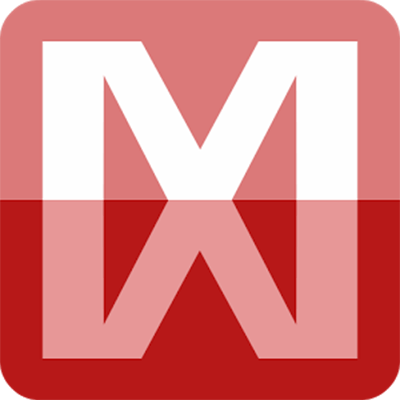 For those who struggle in math class or need a quick way to check an answer, "Mathway" is the perfect tool. For free, this app can eliminate the confusion often associated with math.
Upon launch, the user is given a space to enter a problem and a number keypad. The keypad is similar to a standard calculator, but there are a few unique features including: variables x, y, z; a comma; opened and closed parentheses; an exponent button; the square root symbol; and an equal sign. There is also an option to switch to the 'QWERTY' keyboard if you want to use your own variable or manually type out a function; and a right and left button that you can use to manipulate the problem you entered. At the top of the screen there is also a toolbar with various math subjects and a handful of functions commonly associated with them.
After you have entered a problem, a scrollbar will appear below it. Based on the problem, the most common way to solve it will be displayed, but if you tap on the bar, a number of options will come up. The list will change depending on what subject you choose, but there will most likely be an option that correlates with the directions you are given.
Problem display is another aspect worth noting; just about everything you need is placed in front of you, leaving no room for confusion. Based on what you have entered, the app will adjust the problem like you would see it on a piece of paper. For example, if you enter a fraction, there will be a straight division line between the numerator and denominator. Though it may seem insignificant, having the problem automatically line up that way makes it much easier to comprehend.
Though this app may sound perfect, there is one problem with it. "Mathway" comes in handy if you want to check an answer, but if you want to learn how to do it, you will need to register for an account. However, you must subscribe for $19.99 a month to see each step taken to solve your problem.
Free for both iOS and Android, "Mathway" is a straightforward, effective and convenient way to solve your math problems.