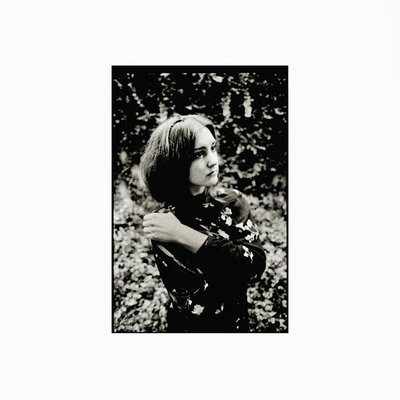 Under the pseudonym of Broken Twin, Majke Voss Romme released her debut album May, which consists of melancholic, warm and atmospheric sounds.
Signed with ANTI- Records, Broken Twin is the brainchild of Romme's three-year intense songwriting-process. In her early years, the Danish singer and songwriter was a reluctant performer, starting in a band to avoid performing solo. Broken Twin was inspired by musicians such as Leonard Cohen and Bill Callahan, in her journey into becoming an up-and-coming singer/songwriter.
Throughout May, a slight echo is added to Romme's voice to add depth and a sense of mystery. The overall dominance of her voice is complemented by the uncluttered and minimalist instrumentation that places more emphasis on the swooning melodies.
In each song, the haunting vocals are accompanied by the versatile usage of classical string instruments, such as the upright bass, cello, viola and violin. The various techniques portrayed in Romme's music range from an even pizzicato (plucking of the strings) to a slithering tremolo (the soft, rapid repetition of a single note).
Romme manages to achieve that raw, unprocessed sound that is rarely found in today's music. In "Glimpse of a Time," the fingerpicking of the electric guitar is accompanied by the metallic sounds produced from the fingers moving up and down the fretboard.
Although bearing an edging similarity to other alternative and acoustic artists, such as Monophona, Keaton Henson and BRNS, Broken Twin distinguishes itself through the slight leaks of Romme's Danish accent.
What's unique with Broken Twin's album is that each song's meaning is open-ended, leaving room for the listener to interpret the lyrics and find their own message in the song. The mild ambiguity of the words are shown in "Glimpse of a Time," in the lines, "Did you run any race for belief in a sad." In addition, the intro of "In Dreams," features a two-minute instrumental break, which distinguishes itself from the "norm" of synth and dance beats that act as a filler.
May shows its skin through listeners' minds, meant for those who are willing to interpret the equivocal lyrics and resounding instruments. It is an album that will satisfy those yearning for a somber, mellow and despondent atmosphere.
[soundcloud url="https://api.soundcloud.com/tracks/133690776″ params="auto_play=false&hide_related=false&visual=true" width="100%" height="450″ iframe="true" /]