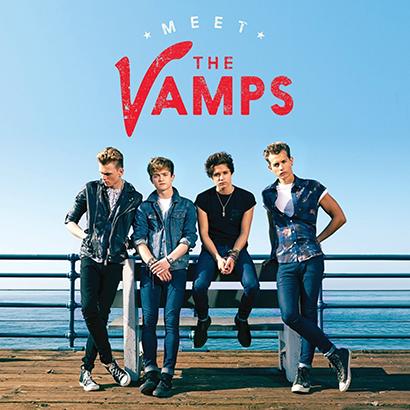 Anyone who's anyone and listens to E! News religiously has probably heard about The Vamps, an upcoming band creating the biggest roar in the music industry. With ties to One Direction, Taylor Swift, and other famous artists, The Vamps are slowly but surely making their way up the musical ladder.But, their album Meet the Vamps, however cute, sounds just like any other British boy band made famous in the US in the past decade, aka, nothing special.
The lyrics are average, and nothing heart-stopping. The songs are upbeat and catchy, but they all begin to blur as the listener realizes that they are created for a target audience with a maximum age of thirteen.
The beauty of music is the emotion behind it, along with the endless and individual stories that helped create it. Boy bands nowadays irk me for the simple reason that their songs have no meaning! This is expected, due to the fact that they are indeed boy bands, meaning, young kids that have yet to experience anything in their short lives that is worthy of writing a touching piece of music. Because of their worldly innocence, all they can ever talk about is girls, the limelight, and romance. Personally, I'm over it. In my opinion, boybands should have started and ended with N*Sync.
No offense, but there is nothing particularly terrible about The Vamps. I can almost guarantee that you will be hearing about them sooner if not later. So, if you enjoy boy bands, then you will undoubtedly fall in love with The Vamps.
[soundcloud url="https://api.soundcloud.com/tracks/145952770″ params="auto_play=false&hide_related=false&visual=true" width="100%" height="450″ iframe="true" /]