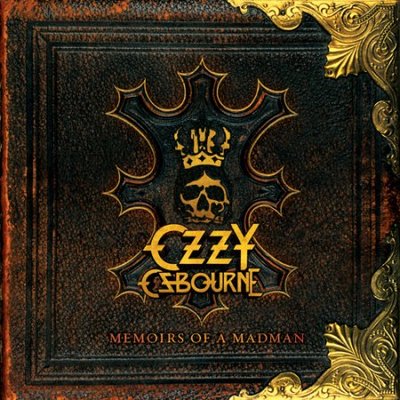 Unlike most albums released now, "Memoirs of a Madman" stands as a compilation of rock legend Ozzy Osbourne, consisting of songs written from the '80s to the '00s. Osbourne's trademark sound of thundering vocals and roaring guitar riffs remain earth-shattering and prevail eloquently into a tale of rock, resisting the ever-changing music norms of today. While the album itself includes tracks that are not the usual pop songs blasted from the speakers of a car, it serves as necessary for any lover of classic rock.
After his peaking reign of fame with his band Black Sabbath in the early '70s to '80s, Osbourne has since then composed music independently. Due to his supremacy in the rock and roll scene, Osbourne has been deemed the "Godfather of Heavy Metal," a title that has stuck throughout the years. Prior to the band's disbandment and their only reunion in 2012, he has released 11 solo studio albums with Epic Records.
As a compilation of Osbourne's best solo hits, each of the 17 tracks redefine heavy metal in their own way, ultimately manifesting into a rumbling and raw sample of the nostalgic rock scene of the past. While the album does not include any of Osbourne's songs written during his time with Black Sabbath, I still found myself enthralled by the classical sound of what rock should be, which is haunting and emanating auras of electricity and thunder. For instance, in the track "I Just Want You," Osbourne's hoarse vocals mirror the fuzzed guitar riffs impeccably in the lines "There are no incurable ills/There are no unkillable thrills." The track itself is saddening, yet enigmatic, calling for a song of allure. 
Considering that the album harvests a large amount of heavy metal, there's a strong lack of diversity within each track, which may be the only downfall of the compilation. "Over the Mountain" is an incredulously poetic and insightful piece with lyrics such as "Over the mountain, take me across the sky/Something in my vision, something deep inside." However, with Osbourne's trademark thundering beats and hypnotic instrumentals, the track lacks prominence. However, its message is whimsical and endearing, for it tells a tale of a sense of freedom and flying away to a mystical land. Despite its lack of originality in sound, the track became an instant favorite due to its illustrious prose.
Similar to Black Sabbath, Led Zeppelin, and Metallica, Osbourne's compilation adds to the treasured era of rock and roll that was lost so long ago. The selection is nothing new, considering that it is primarily composed of tracks that were previously released on Osbourne's preceding albums. To my enjoyment, however, each track fulfilled my old-fashioned desire for rock.