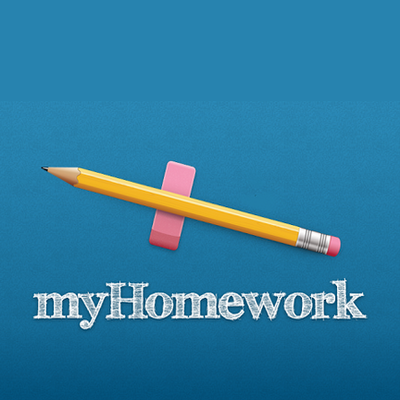 For students who may find it difficult to write in a planner everyday or have trouble remembering what assignments are due and when, "myHomework Student Planner" is the perfect tool. With a number of ways to view assignments and customize the details for them, this app can put all your organization troubles at ease.
To get started on the app, you simply type in your class schedule; this can later be edited to include more detail, such as what building each class is in and what time you have each class. Once your schedule is added into the app, you can also separate the classes into 'A' and 'B' days to clarify what assignments are due on what day.
The main aspect of the app is the impressive detail that each assignment is given and the way they are presented. When adding assignments, you are able to choose what class it is for, the priority level of the homework, the type of assignment, due date and so on. You can also schedule reminders for each assignment, and once finished you can cross off each task you have completed and see what still needs to be done.
On the primary page of the app, you can see all of your homework assignments sorted by upcoming due date. They can also be sorted by class, priority and type; allowing you to keep track of each class' work, be mindful of important assignments and distinguish between studying, projects, tests, etc.
The only downsides to this app are the small ads that appear on the bottom of the screen, which occasionally get in the way. However, these ads can be closed—and eliminated altogether if upgraded to a premium account, which costs $4.99 per year. The app also allows users to redeem rewards for completing homework assignments, such as gift cards. As well as being ad-free, premium accounts come with the additional ability to attach files to tasks.
Free for iOS and Android, "myHomework Student Planner" is straightforward, effective and convenient to use.