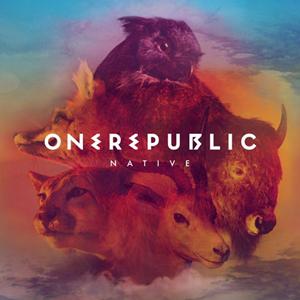 OneRepublic has been nominated several times for the American Music Awards and the Teen Choice Awards, and are known for their pop songs, but their new album, "Native," take the band in a new musical direction.
The first few songs "Don't Look Down" and "Preacher" are slower, which is not the typical OneRepublic sound. These lyrics tell a more personal story about life lessons. Although most of OneRepubilc's songs have some sort of story, the new songs on the album clearly identifies the storyline.
Towards the middle of the album, the songs start to incorporate more drums and a larger vocal range, yet they still do not have the sound that everyone expects from OneRepublic. Their previous hits, such as "Marching On" from their album, "Dreaming Out Loud"  have a more upbeat sound than "Light It Up," for example. This song sounds more like an old rock song, rather than a modern pop song.
Towards the end of the album, OneRepublic returns to their original sound, in songs like "If I Lose Myself" and "Feel Again." These songs have a consistent beat, along with the repetition of phrases that are common in most pop songs, like "Scream & Shout" by will.i.am ft. Britney Spears. The songs "If I Lose Myself" and "Feel Again" are perfect examples of their pop and loud beat sound. Although, I love the pop side of OneRepublic, the indie songs represented in this album are quite refreshing.