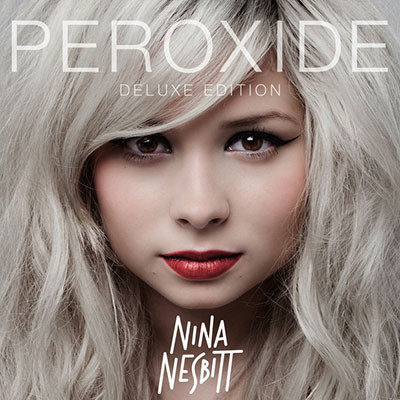 Its hard to find authentic artists nowadays, as copycats are more and more frequent.
Peroxide by Nina Nesbitt is an original album, even though the artist herself is not. Her voice, while entertaining, reminds me of several other artists (Christina Perri), and is common for today's trendy music. This isn't necessarily a bad thing, just slightly overplayed.
The one thing that sets Nesbitt apart from other artists is her sense of humor. Several of the songs have witty or funny lyrics, "Mr. C" for example, which talks about an overconfident rich kid, otherwise known as, you guessed it, Mr.C. He is incredibly cocky, and this leads to some choice thoughts from our down-to-earth artist. Other songs on the album hold little to no appeal, sounding just like every other mushy, romantic, or even sad love song on the radio.
It is important to try new things when it comes to music, and Nina Nesbitt failed to do this with Peroxide. She stayed inside the lines of modern day music, and therefore, I do not see a bright future for this album. Her voice is lovely and in demand, so she has a chance to be successful if she learns to sing from the heart, instead of singing along with the radio.