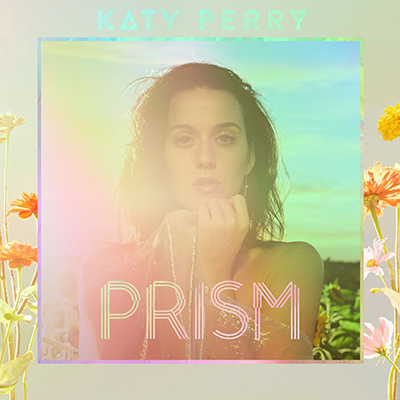 Before the album was finally released, Katy Perry's Prism was predicted to rise to the top of the charts due to the popularity of the two singles "Roar" and "Dark Horse." But it is unfortunate to find out that the album itself is weak in comparison, lacking the energy and force found in those two singles. This new album, especially in comparison to her previous works, is quite honestly, terrible.
Since the beginning of her musical career, Katy Perry has had a pair of lungs on her, and nobody has had to tell her how to use them. Every song she has sung, "Hot and Cold," "Teenage Dream," "California Girls," and now "Roar," have displayed her incredibly strong vocals.
This album, when compared to her previous, is a complete disaster. The songs are uncharacteristically weak, and slightly-dare I say it-boring. Almost whiny.
The track "It Takes Two," starts strong, but weakens around the chorus. This song is about fighting, and yet is is soft and pliant. It lacks the heat and anger that one must feel to do this song justice.
One song that has a great deal of potential, but lacks Perry's fiery energy is "International Smile." This song is well written, but the problem lies within the chorus. Perry misses out on several occasions to show off the voice that we all know and love.
The only well sung songs in this album are "Roar," and "Dark Horse," which are both potent, well-written, and entertaining songs. Perry has a dominant, lovely voice, but she sparsely shows it in this album. Instead of reaching the 'spiritual' quality she was striving for, she simply lost her edge. In these areas, Perry is out of her element.
[soundcloud url="https://api.soundcloud.com/tracks/115637361″ width="100%" height="166″ iframe="true"/]