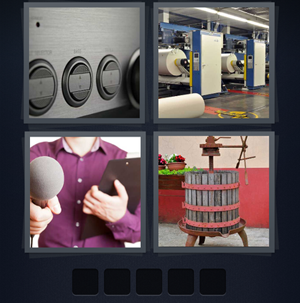 Capturing the interests of many students, the app 4 Pics 1 Word looks simple, as the only concept is to find the commonality between four pictures.
The concept may be simplistic, but each level requires a degree of critical thinking in order to solve the puzzle. With up to 320 rounds in the app, students can earn coins and use it for hints that can help them complete the round. At the cost of 60 coins, a student can reveal a letter to provide a better idea for the word, and students can use 90 coins to take out irrelevant letters that can narrow down possible words.
At first, solving each round is motivating, but when you are stuck, it becomes extremely frustrating. This is all the more true when the answer is so obvious yet obscure. Overall, this mix of satisfaction and challenge is what makes this app such an entertaining game.
Pros:
encourages critical thinking
increase/ improves vocab
Cons:
some levels are extremely obscure causing frustration
rather repetitive
lack of options- if stuck can not do anything else until solved