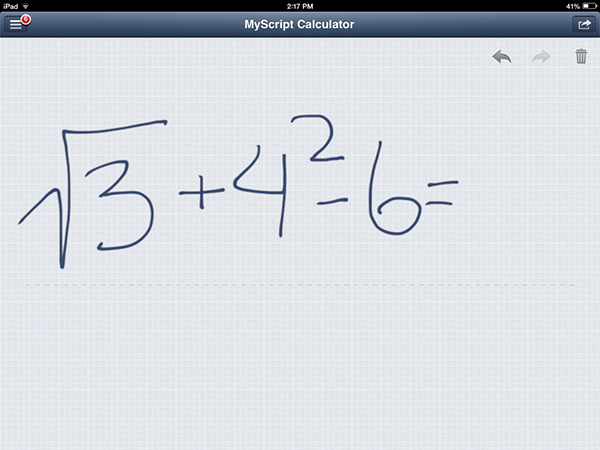 If there is one app that will help get you through your high school math class it is the "MyScript Calculator." This is not the app that automatically comes with your Apple device, but is a personalized calculator that adapts your writing into a mathematical. Simple to use, yet incredibly critical for a 4.0 GPA, MyScript Calculator just might save your social life.
Once installed, the user is presented with a blank white screen, where you then write your equation. Basically this app will adapt to any handwriting, transform it into a neat equation, and then solve the problem for you.
It's extra settings are limited, and the only one that truly stands out is the distinction from a right or left handed writer. You simply select which hand you write with and proceed to write.
MyScript Calculator makes math problems much simpler and easier to understand. It is accessible and a great app to have on your dock.
Download: