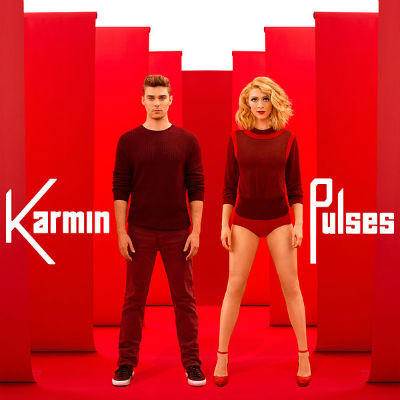 Rising from the aspiring YouTube music scene, Karmin acquired their big break: their first professionally produced, full-length album, "Pulses." This pop-meets-hip-hop mashup illustrates the duo's voluminous vocals, instrumental intelligence, and unfortunately, their unoriginality.
With specialties in percussion, strings, and vocals, Amy Heidemann and Nick Noonan kickstarted their musical careers by showcasing their personalized renditions of songs like "Someone Like You" by Adele. Their song "Crash Your Party" was featured on the radio, and fueled their entrance into popularity.
These Berklee-educated musicians failed to strike a chord with a few lines of quirky lyrics in "Pulses." The third track of the album, dubbed "Acapella" was originally released as a single in 2013, Some of the lyricism in the songs lack meaning, and are a bit arduous to comprehend. Heidemann raps with the words, "Thought that he was gluten free, but all that I got was bread," and, "Never ever go Dutch at the buffet."
The quality of each song is exceptional and flawless, but it is difficult to ignore the fact that they do not have their own personal sound. A "wow factor" ceases to exist; a quintessential element that shouts, "Karmin." The group's likenesses to Nicki Minaj, Jessie J, and the Black Eyed Peas, does nothing but blend them in with the common crowd. Each track is filled with never-ending bass lines, full sounds, and electronic instruments; a pattern that quickly becomes outmoded.
Earning a B-, Karmin's 'Pulses' quickly falls out of rhythm. Due to its edging similarity to what's currently playing, their first album is seen as a record that didn't quite make the cut. Heidmann and Noonan's voices were strong, but did not pulsate to its own vibe.
[soundcloud url="https://api.soundcloud.com/tracks/16012757″ params="auto_play=false&hide_related=false&visual=true" width="100%" height="450″ iframe="true" /]