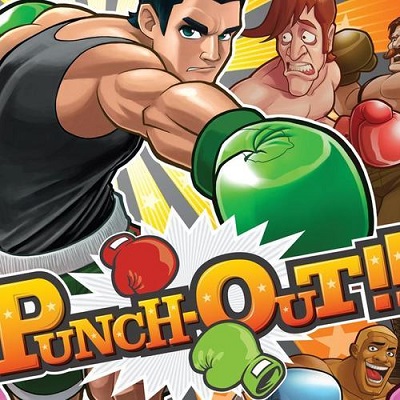 "Punch-Out!!" is the fifth installment of Nintendo's "Punch-Out!!" series and is developed by Next Level Games. With a majority of Nintendo games maintaining a plot line, "Punch-Out" stands out from the rest, as its focal point is combat. Consisting of a quirky lineup of characters and dynamic fighting styles, players will learn what it is like to be a true champion without the pain of the punch.
The player takes the role of Little Mac, a boxer that is working his way up the professional boxing circuit. In order to successfully make it to the top of the ladder, Mac must defeat various characters by way of boxing. Each opponent harbors their own personality, making each level a unique challenge. Considering that this game is only available on the Wii, the gameplay is intriguing, as it allows players to delve into a repertoire of various fighting techniques; the player must act out the specific moves in order to hit the opponent.  Because of its requirement of movement, players will obtain a true experience of fighting in the ring.
As it is primarily focused on fighting, the game provides the perfect vision of boxing; however, the action is mundane and monotone. A game cannot rely solely on one element, whether it is the scenery or plotline. A suggestion would be to add in a plotline, or more stages for Mac to explore. After all, he is fighting his way up to the top of the boxing hierarchy. After a while, the game becomes an effortless hassle, rather than a prodding challenge. Since the series' original release in the '80s, "Punch-Out!!" has not improved or evolved, which I see as desperation to cling onto a vintage franchise.
"Punch-Out!!" is merely a mediocre game, with an interesting list of characters, but a lack of dynamics. To my dismay, the world of fighting was not as exciting as I believed it would be.