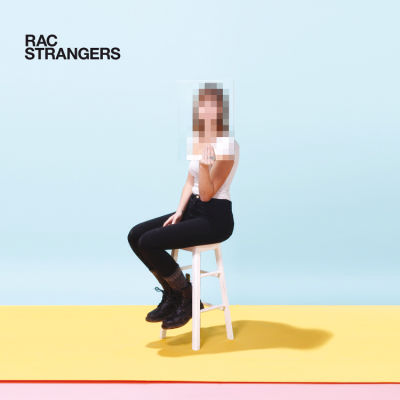 RAC (Remix Artist Collective) blends the sounds of indie-rock maestros and his remixing ingenuity in his new album Strangers. This compilation of upbeat, feel-good music only boasts its similarity to other albums in the indietronica scene.
As a result of his frustrations with the grayscale definition of "remixing," André Allen Anjos founded RAC to steer away from the flooding mid-2000s atmosphere of recreations and remakes. Rather than falling into the trend of taking tracks and dropping them on a dance beat, the Portland-based remixer reinvented these indie songs from head-to-toe; from intro-to-outro. Signed with Cherrytree Records, Anjos began to release original music in 2012, and even earned the honor to have his music featured in HBO's Entourage.
Strangers is chock-full of original content that shows how he dabbles with instruments, collaborates with others, and conjures a decent melody. The album consists of 16 songs, where two of those tracks are minute-long interludes that divide the ongoing indietronica vibes.
Specializing in arranging, producing and composing, Anjos's expertise in those fields are shown through his instrumental overlays. Perhaps a bit too perfect, the buzzes of the deep bass and the raps of the electronic percussion are executed cleanly. Strangers does not have its own personality, much like a record that plays with no edging "wow factors."
Although the album mainly features synthetic instruments, Anjos manages to incorporate the plucking of guitar strings and the whistles of a flute. These raw tidbits of acoustic instruments are accompanied by the exotic vocals of well-known indie artists, such as Tegan and Sara Quin and Alex Ebert.
Most of the lyrics in the album are bland and repetitive, with rarely any sense of variation. Straightforward and lacking allegorical meaning, the words fail to up the artistic factor of Strangers. These humdrum expressions are shown in "Hard to Hold" in the recurring lines, "You've gotta want it/You've gotta want it right now."
Coming from the brains of a longtime music mixer, Strangers fails to have its own voice. An album not meant for deep and interpretive listening, Anjos does deliver a cheery, quirky set list that sends listeners to a "cloud nine," electro romp.
[soundcloud url="https://api.soundcloud.com/tracks/143653116″ params="auto_play=false&hide_related=false&visual=true" width="100%" height="450″ iframe="true" /]