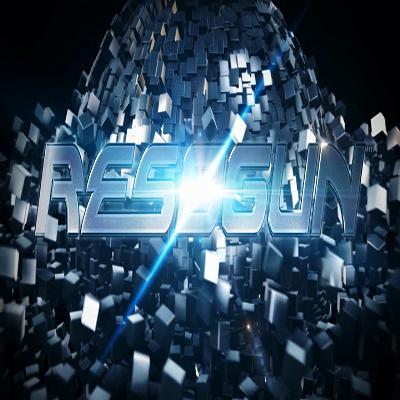 "Resogun" epitomizes the classic game of aiming and shooting, as it takes the boring scenery of any game and twists it into a cynical reality. Rather than going through a linear sequence, the game captivates the player into a never ending spectrum of warfare and challenges.
Without some sort of story to follow, attention can be fully dispersed throughout this game. The typical twin-stick shoot 'em up would take place on a flat plane, but the warped, cylindrical battlefield that "Resogun" is placed on created a game that resulted in novel and refreshing gameplay. This choice did seem somewhat strange at first until I discovered that I was sent in a circle for the longest time. I could no longer rely on mindless blasting, thus giving this game a skill-based background—an aspect that most modern games tend to lack and one that it can be applauded for.
Other than being taken in what seemed to be an endless circle of countless enemies, I noticed right off the bat that I could only fire horizontally. It could be argued that this would harm the game in every way, shape and form, but this only complimented the skill-based background that this game is shaped around. The attention that I had to direct toward my position allowed me to overcome the limited attack angles and movement skills, ultimately preparing me for the trickiest stages. The time it took to learn this technique was not as tedious or troublesome as I anticipated and I caught on rather quickly.
The way that the creator chose the game layout could be considered ludicrous. However a run through of a single level will reveal the ideas of Housemarque, a Finnish indie developer, as marvelous. The way that the enemies move about are a plus on their own. The countless foes could be seen from across the map, allowing me to better judge the opposition and ration of my limited weapons, but the standard laser could only reach a short distance. This created an adventure that required me to not only maneuver my way through the curved map, but also learn a few tricks that came in handy for picking off enemies from outside of their most effective ranges. That, paired with the appealing colors that flashed on the screen, lured me in for endless hours of gaming.
With some artistically simple changes, Housemarque took an outdated genre and revived it to create the next generation of the shoot 'em up. While short, it is an intense, challenging, yet captivating game. The addictive cycle created by the cylindrical shooter paired with mesmerizing graphics easily resulted in constant replays that were spent in pursuit of the highest score on the leaderboard.