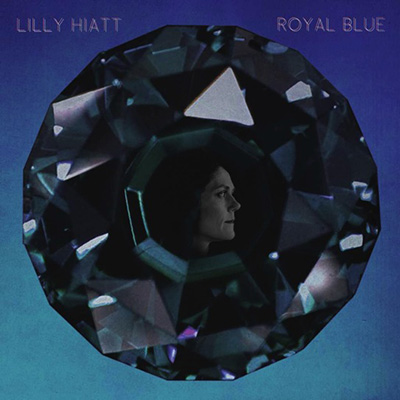 "Royal Blue" has managed to portray itself as an autobiography without sounding self-absorbed. Lilly Hiatt talks about a rough patch in her past through brilliant, hearty and somewhat hilarious songs that do not sit in any one genre. Instead, her music reaches out boldly and plays into many different sounds and styles, including folk rock, indie, Britpop and punk, circa 1977.
Raised in Nashville, Tenn., Hiatt kickstarted her music experience through late night ruckus with a tambourine. She first experienced fame as a solo artist who shared a stage with Emmylou Harris and Jim Lauderdale and later on had a guest appearance on the Craig Ferguson show. Although she was under the radar at first, her career did not begin to skyrocket until she met Beth Finney, a North Carolina guitarist, who she then went on to form a band called "The Dropped Ponies."
A dance between synths and steel pedal guitar, "Royal Blue" examines the quirks of love and commitment but progressively refuses to romanticize any notion of it. By singing in a melody full of worry and relentless determination, Hiatt conceals her emotions, making it difficult to decipher the meaning behind a song. But for the listeners who have had their heart broken or vice versa, the conveyed emotion will be all too familiar for them.
With a number of genres spanning the course of 12 tracks, credit must be given to the composers of "Royal Blue" for the creation of such a distinctive piece in modern music — but the volume of the instrumentals, sadly, suppress Hiatt's down-to-earth and serene voice. I had to conduct my own research with a voice only track of each to get a sense of her vivid language, as it was suppressed by the thundering chords.  Although it took some work, I found peace just by listening to her voice. In "Somebody's Daughter"—which, in this case, that "somebody" is the iconic
John Hiatt
—serves as a reminder that you cannot outrun who you are, but you can find strength through acceptance. It offered me awareness and a feel-good shuffle, courtesy of a slide guitar and laid-back beat.
Although it must have taken a considerable amount of bravery to share her small-town life with the world and her efforts to offer a handful of hits are commendable, Hiatt's album "Royal Blue" is not worth a second listen. The throbbing sound of the various guitars seemed like a good idea at first, but the final product gave me a headache as I tried to tune it out and focus on her voice. Fans of her band or any of the genres that were misrepresented in this album will be fairly disappointed, but will find some satisfaction through the harmony of a few instrumentals paired with Hiatt's alto.