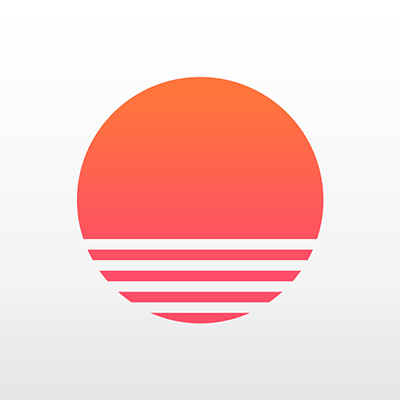 With the rise of technology, a calendar can be misplaced, misused and often forgotten, but with "Sunrise Calendar" readily available on a mobile device, a student will no longer struggle with the need to remember what must be done.
The function of the app is straightforward. Upon launch, the user will be given a brief description of how the calendar can be used, how to navigate it, display options and additional information that can be included to provide a full description of the event and/or the people that participate in it. At any time, you may connect to a Facebook account, Google account or create a new account with your personal email. With access to the account of your choice, you will be prompted to select the events you wish to show in the calendar. After a brief moment, your information will be compiled and imported into the app for you to start tracking.
For those who prefer to have access to their Google Calendar at all times to check for an update, complete any unfinished assignments or, if they are absent, check what they have missed, "Sunrise Calendar" allows a student to do just that without having to access a computer and constantly login to their school Google account.
A personal favorite of mine is the ability to set a notification for when an event happened. This is an attribute that many would not consider important, but it can be essential if you want to set a time to start your homework or, ensure that you are not late to an event. Another feature that I enjoy is the share option. If you have a friend who is absent, an easy way to keep them on top of their game is by sharing the event through email or text message.
However, a few usability issues have proven to be the downside of "Sunshine Calendar." One problem with this app is that with the amount of chosen events, the interface can become cluttered. If the user has chosen to distinguish their classes by color, navigating can be somewhat of a breeze, but this does not follow the simple navigation that "Sunrise Calendar" takes pride in. Furthermore, the lack of a search option also forces the user to go on an unnecessary hunt for information that could be a month old and has only come to be frustrating. In addition, if a teacher uses a platform such as Microsoft Word to assign homework, the app does not allow you to see attachments unless you open it on your mobile device's browser or computer.
With a traditional calendar given a poor reputation from the mere burden of having to carry it around, the belief that it is unnecessary and the dread behind planning an event, "Sunrise Calendar" will change that thought with how simplistic and easy a calendar is to use.