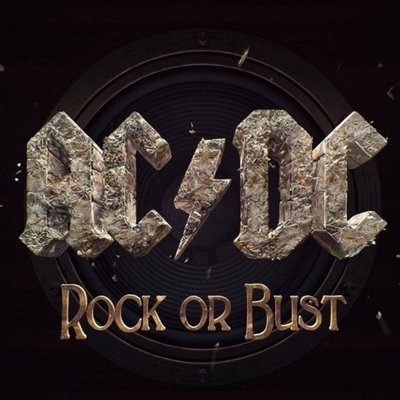 Australian hard rock band AC/DC makes a comeback with their fifteenth album, "Rock or Bust," which captures the absolute light of rock and roll in under thirty-five minutes. The album rumbles and shakes with nostalgic yet trademark waves that any fan of rock would be able to recognize. With signature instrumentals and amplified vocals, the album fails to disappoint, and serves as a classical piece from the still-standing rock band.
Hailing from Australia, brothers Malcolm and Angus Young formed in 1973 and prevailed throughout the years until the former's departure in 2014 due to illness. Despite him leaving the band, Malcolm continues to compose the work for upcoming albums. Commonly referred to as a pioneering rock band, AC/DC consists of Angus Young on lead guitar, Phil Rudd on drums, Cliff Williams on bass, Brian Johnson on lead vocals and Stevie Young on rhythm guitar. Since their debut, the band has been signed with Columbia Records.
The album introduces itself with title song "Rock or Bust," which manifests the band's true sound; however, it was merely adequate, with no signs of progression whatsoever. With ringing guitar riffs and high vocals, the song could easily be mistaken for filler on the album. The lyrics "We turn the amps up high/The crowd's gonna hit the sky" epitomize and symbolize the band's repertoire, which is highly simplistic, yet catastrophic in meaning. The song is hyperactive in sound, amplifying the band's true nature.
"Rock the Blues Away," a particularly prominent track, caught my eyes, or in this case, caught my ears, due to its intricate instrumentals and enthralling lyrics. As an avid listener of rock, modern day tracks often fail to please my taste; however, the aforementioned track instantly put an image into my mind and painted its own music-embedded masterpiece. The lyrics "We're rocking and rolling/We won't get the blues because we rock the blues away" are incredibly joyful, inducing the listener into a rebellious and high-spirited trance.
As the album progressed, each track unravelled its own history and story through simple yet earth-shattering words of adventure, romance and rock and roll. Though released in the year of 2014, it could be easily be mistaken for an album released in the '70s due to its reminiscent sound of classic metal.
From the pinnacle of rock in the '70s to modern day pop, AC/DC continues to prevail as one of the many pioneering metal bands that still stand today. Despite displaying a lack of a sign of progression, the album stays true to the band's true colors.