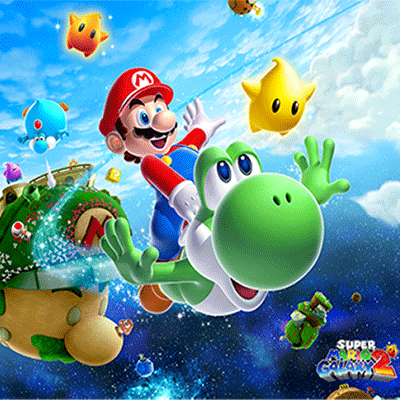 Though it may have seemed impossible for Nintendo to top themselves, it has been done. In "Super Mario Galaxy 2," Nintendo has taken into consideration what people liked and disliked about "Super Mario Galaxy" and created a game that cannot earn a single complaint from this reviewer.
This game is similar to the first edition with Mario having to go off to save Princess Peach from Bowser. However, by gradually straying from the typical two-dimensional perspective in exchange for one that utilizes both the foreground and background, the player is forced to look beyond the side-scroll gameplay that "Mario" is known for.
This change is gradual, so the player will experience a sort of nostalgia with the two-dimensional perspective; but scattered throughout the world are portals that will either shoot Mario across, below or above the map. There is some restraint as to how this is done at first since a new control mechanism is introduced, but as the player progresses through the game, this skill becomes easier to use. With limited knowledge of how games started with a simple analog stick, this game forced me to learn a new way of playing, but the slow-paced gameplay made it natural.
The main difference between the original and the sequel is the shift in perspective. By simplifying the way the player moved throughout the different worlds, "Super Mario Galaxy 2" is able to create an atmosphere far less intimidating than its predecessor. This was an obvious difference from "
Super Mario World
," making it a change that anyone can proudly stand by.
This game is a twist on old-school mechanics and a throwback reference to past "Mario" games through the amount of small, significant elements that have been incorporated.  The introduction of Yoshi, Mario's green dinosaur companion, is by far my favorite addition to this game. Yoshi's contribution remains relatively the same from game to game, but "Super Mario Galaxy 2" expands upon what he can do in specific galaxies. Nintendo has chosen to let this dinosaur become more of a helpful addition in a number of ways, including inflating a balloon to scale heights and cross large distances.
"Super Mario Galaxy 2" is an exemplary manifestation of the original "Super Mario Bros." series, as it offers the player more challenges and journeys to delve into. It redefines the series itself, twisting the signature gameplay into something far more celestial.