7365 S Buffalo Dr Unit A, Las Vegas, NV 89113
Sunday-Thursday 11am-11pm
Friday-Saturday 11am-12am
After the success of their American/Japanese food truck business, Fuku Burger owners Colin Fukunaga and Robert Magsalin have watched their franchise within the last eight years explode with new four restaurants open.
Fukunaga and Magsalin are owners of Fuku Burger and have been involved since June 2010. The concept of using all-American burgers and adding Japanese twists to them is working, with locations opening up in Hollywood and around the Vegas area.
While opening the doors, the cashier greeted my friend and I. I was immediately surrounded by Japanese culture. Looking around, I saw a piece of artwork filled with the Louis Vuitton logo combined with an octopus. Anime was playing on the three different televisions and there were board games that customers are allowed to play. In short, I felt right at home.
We went to the counter and decided what to order. Behind the counter, I saw Maneki-Neko cats, stickers and growing bamboo. Most cashiers are vague and don't engage in conversation so it was pleasant when she asked for a funny or unique name for the order.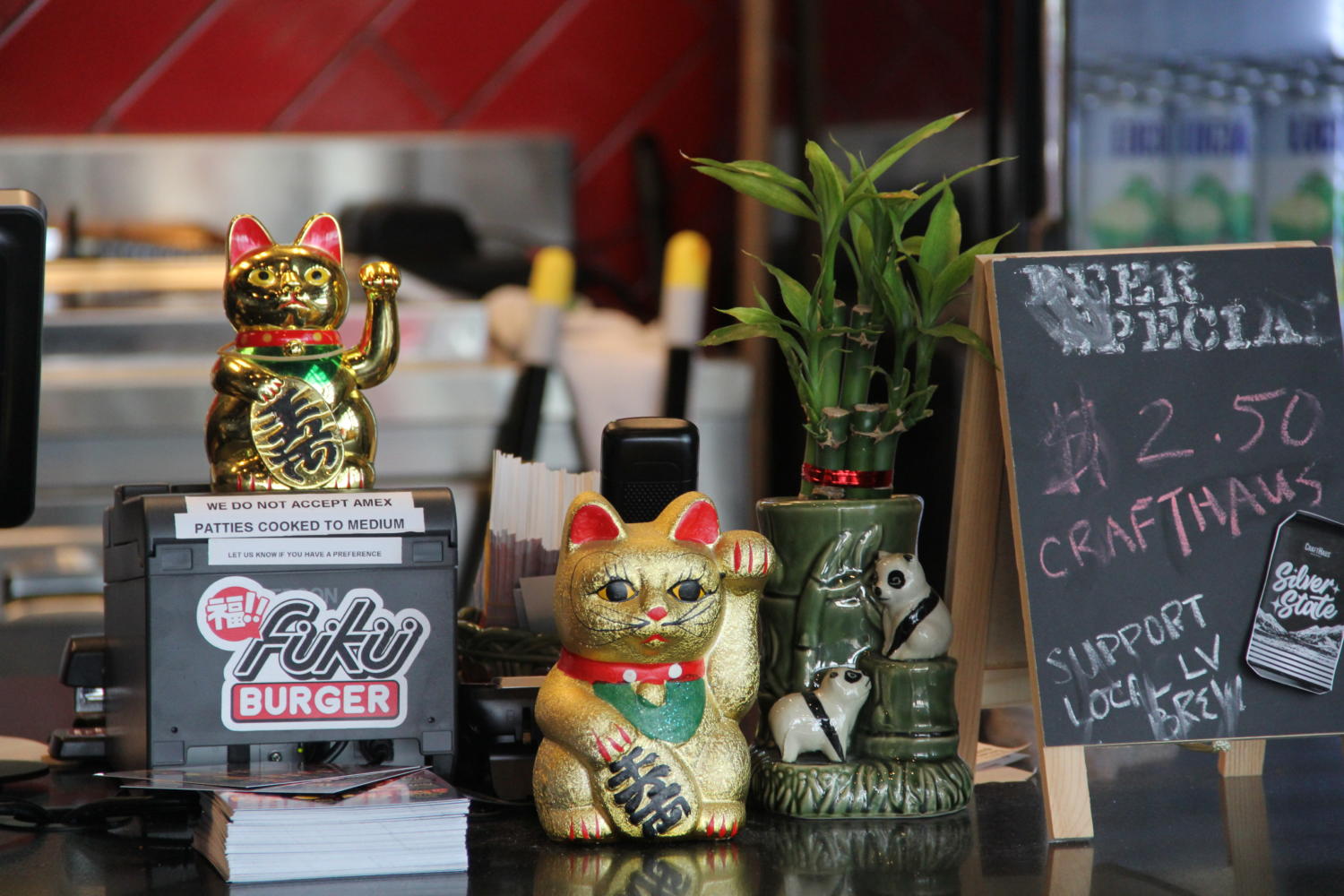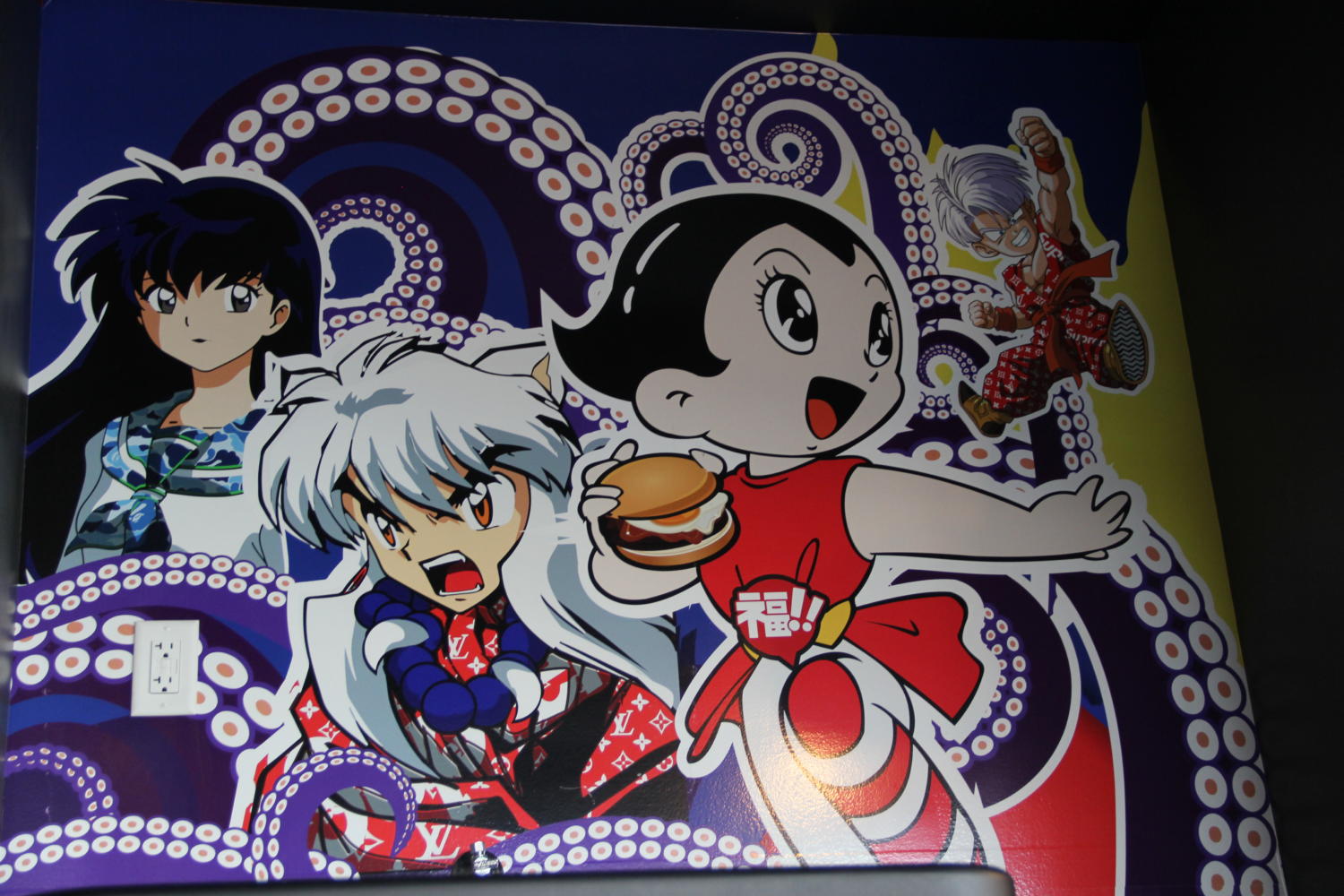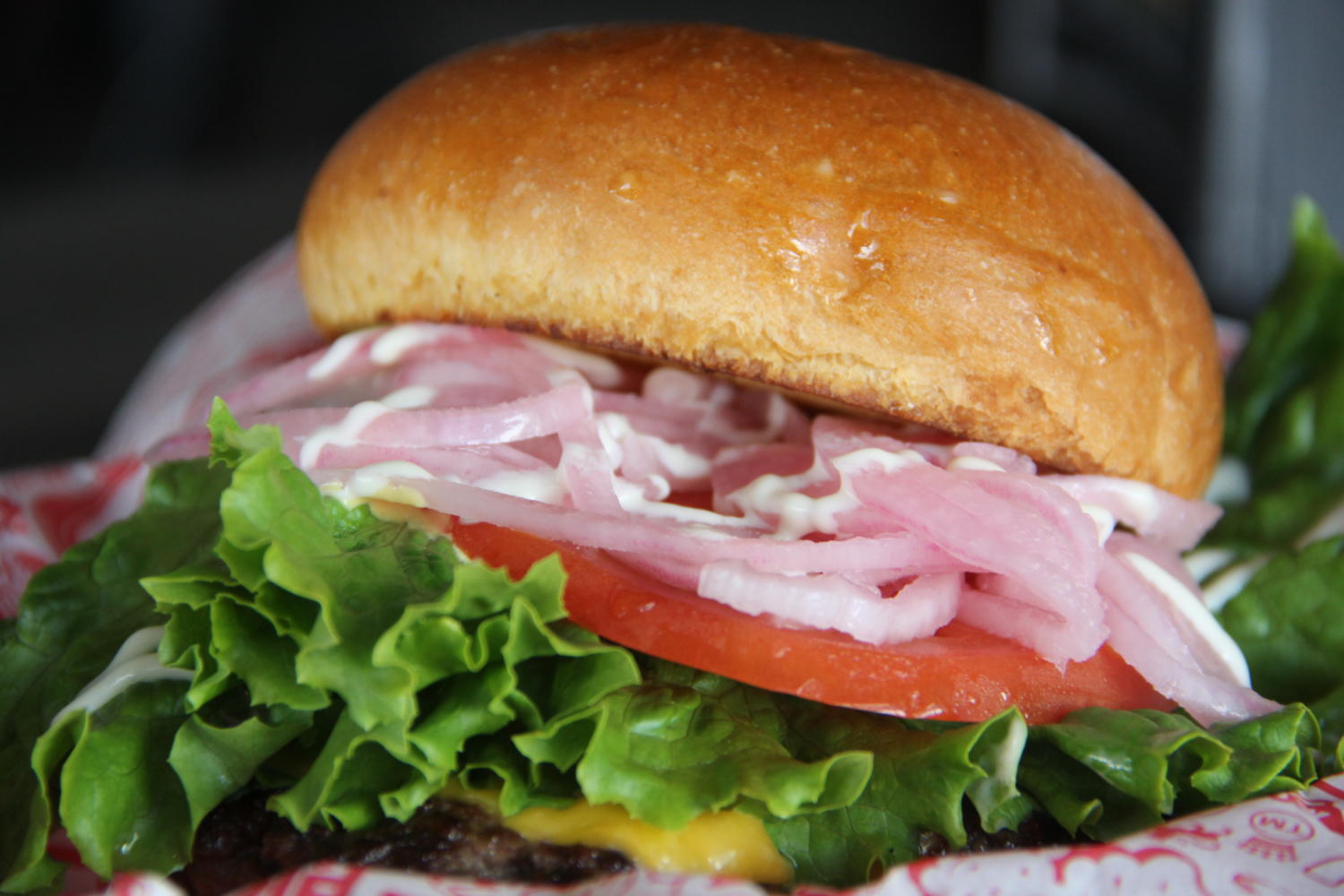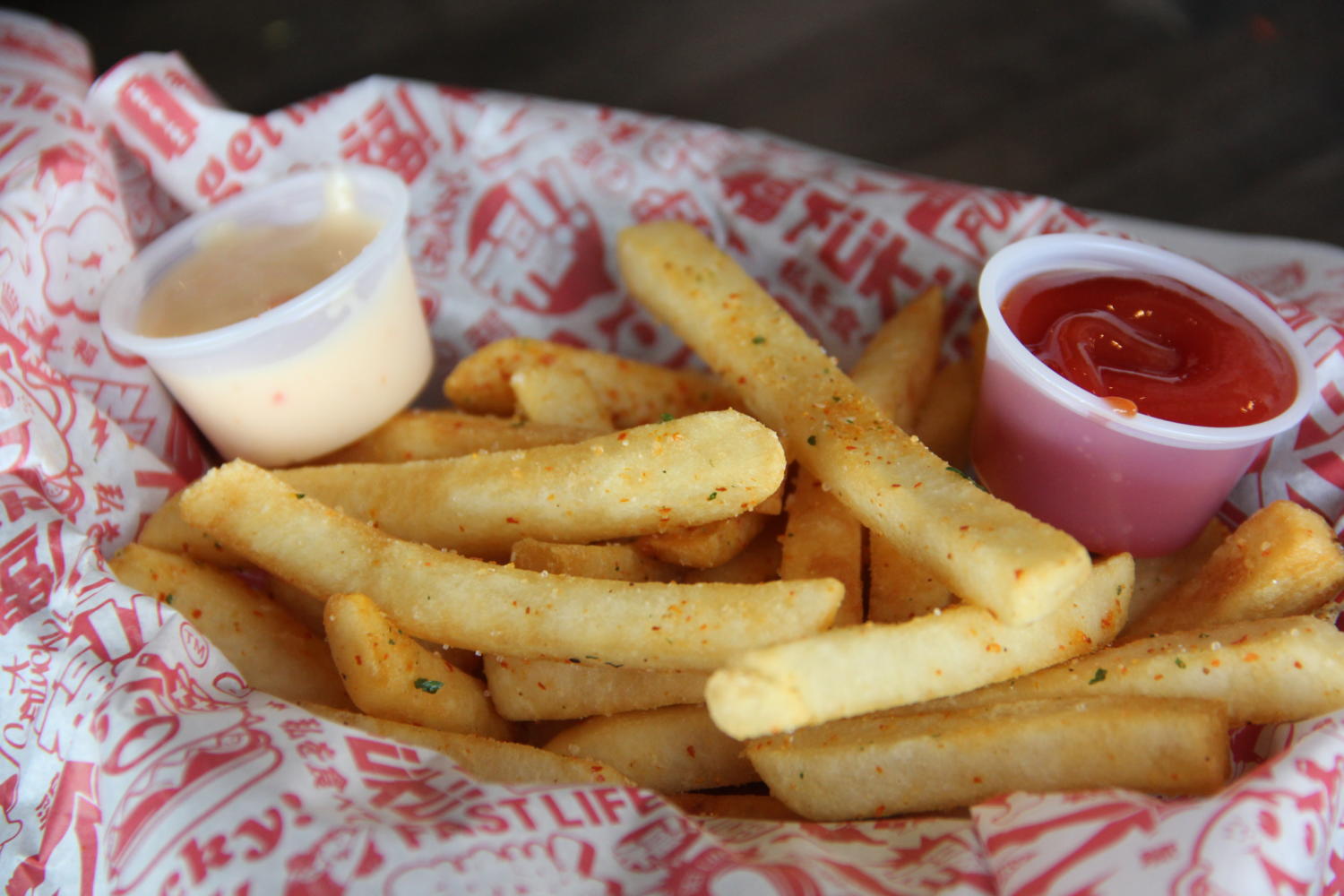 After about 10 minutes, our food arrived. I ordered the Fuku Burger ($7.99). The patty itself was juicy, tender and smoky which is something I loved. But I think there could be additional ingredients included to make it stand out. Other than the 'Fuku sauce', it was little one-note.

The next burger was the Tamago Burger ($7.99). As I watched my friend bite into the burger, egg yolk exploded all over her hands and it looked delicious. When I took a bite, the crispy onion rings, the egg and their Fuku sauce all complemented each other. Personally, I have never liked fried eggs, but this burger made me change my mind.

The last item my friend and I ordered was the Togarashi Garlic Fries ($2.99). Biting into the crunchy fries, I craved more instantly. They are seasoned with a blend of salt, paprika and other ingredients.

In comparison to other burger restaurants, Fuku Burger could be in the big league with In-N-Out or The Habit Burger Grill. Eating here was an experience that I will remember and I recommend this place to anyone who likes Japanese–American fusion.

[poller_master poll_id="731″ extra_class=""]