4025 S Decatur Blvd, Las Vegas, NV 89103
Monday-Friday: 3pm-10pm
Saturday-Sunday: 12pm-10pm

Living in the desert, real seafood is difficult to come by and to keep fresh at a decent price – but The Boiling Crab has figured out how to overcome this complication.
After opening her first location in Los Angeles, CA in 2012, owner Bach Hoang now has 20 locations open across the United States. Hoang was discouraged from her friends to open the restaurant in China Town, but her franchise is now thriving.
Looking around the restaurant, walls are filled with Sharpie scribbles from previous guests that visited the restaurant. To add to the ocean and Texan theme in the restaurant, a lighthouse sculpture is at the front and a great white shark dangles from the ceiling. The nice looking decorations made the restaurant more inviting.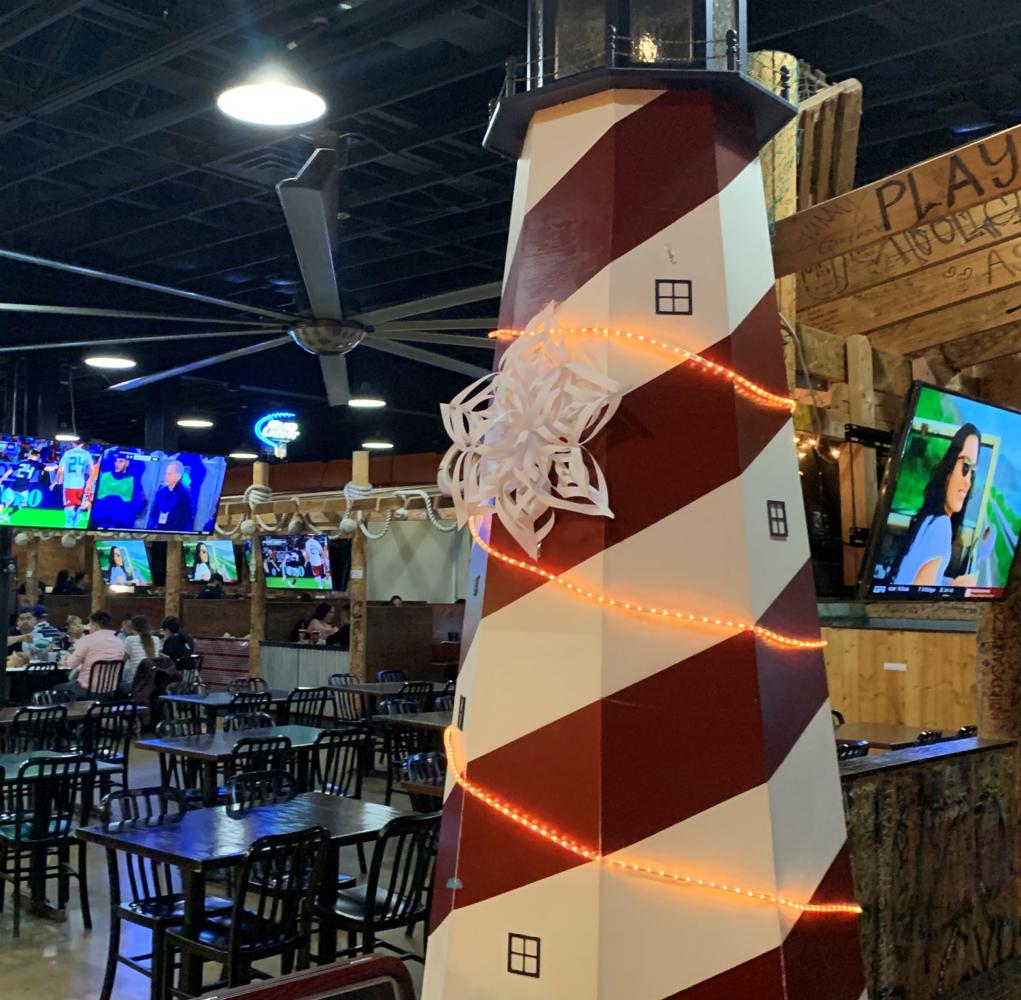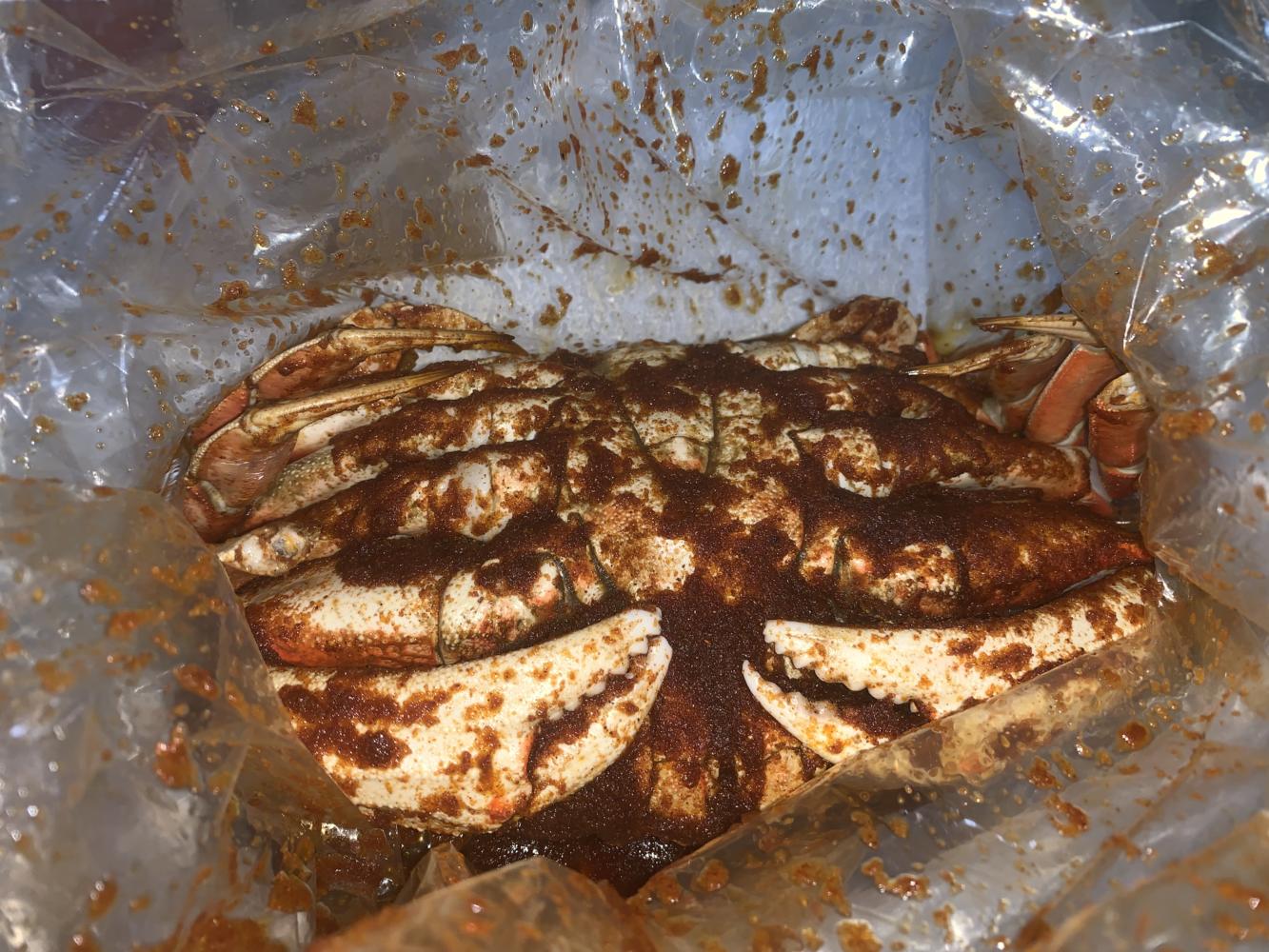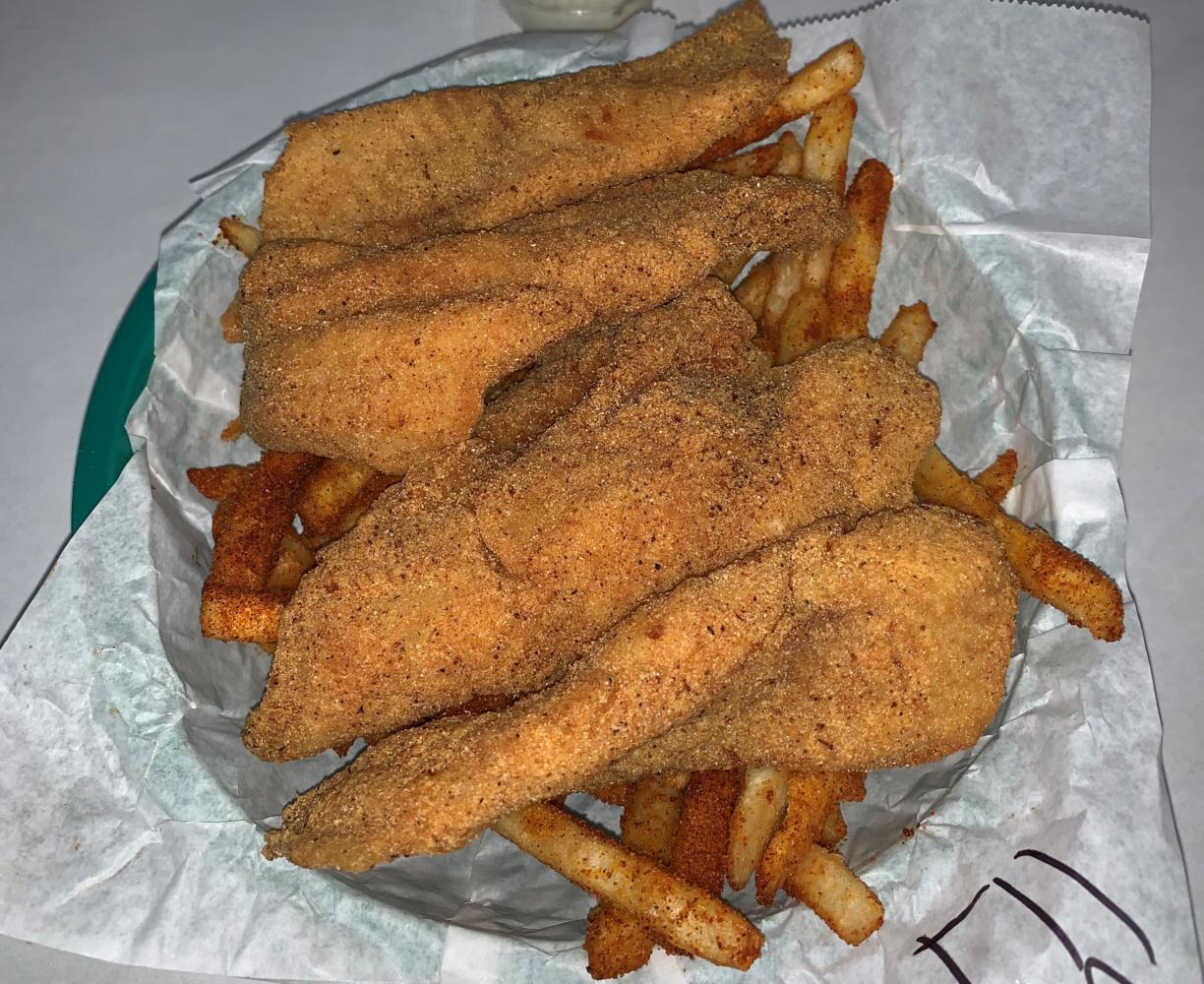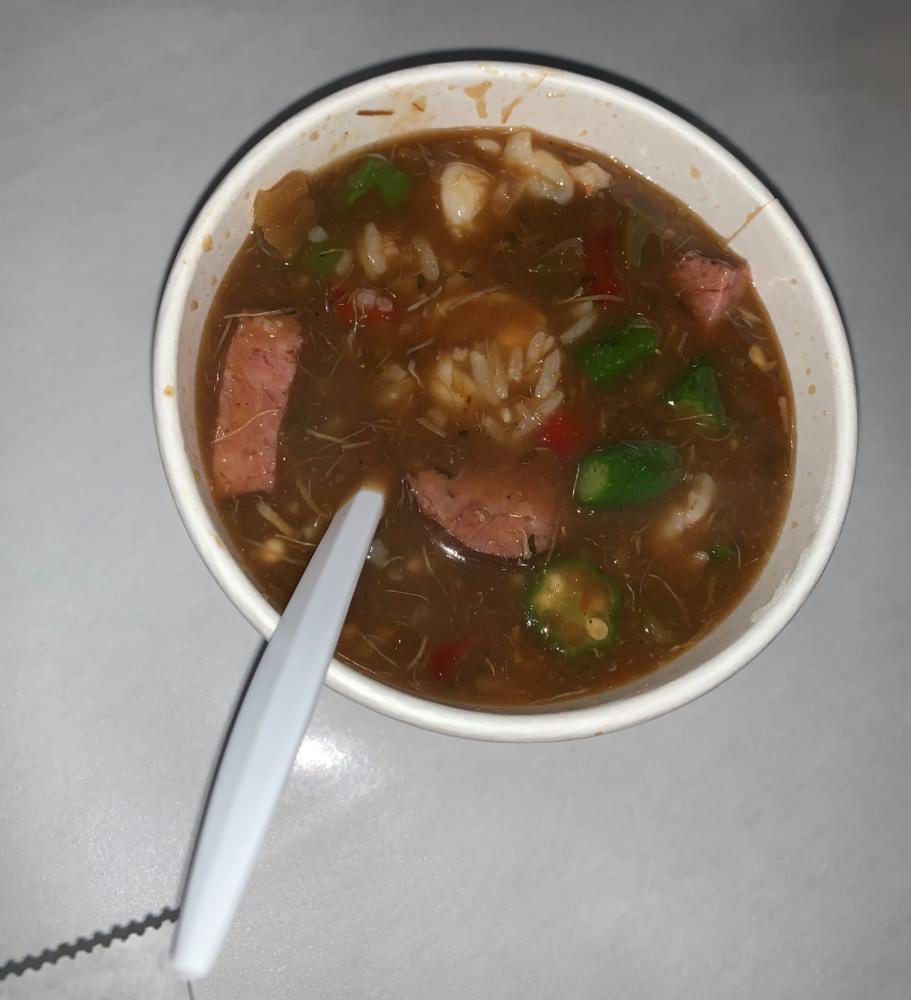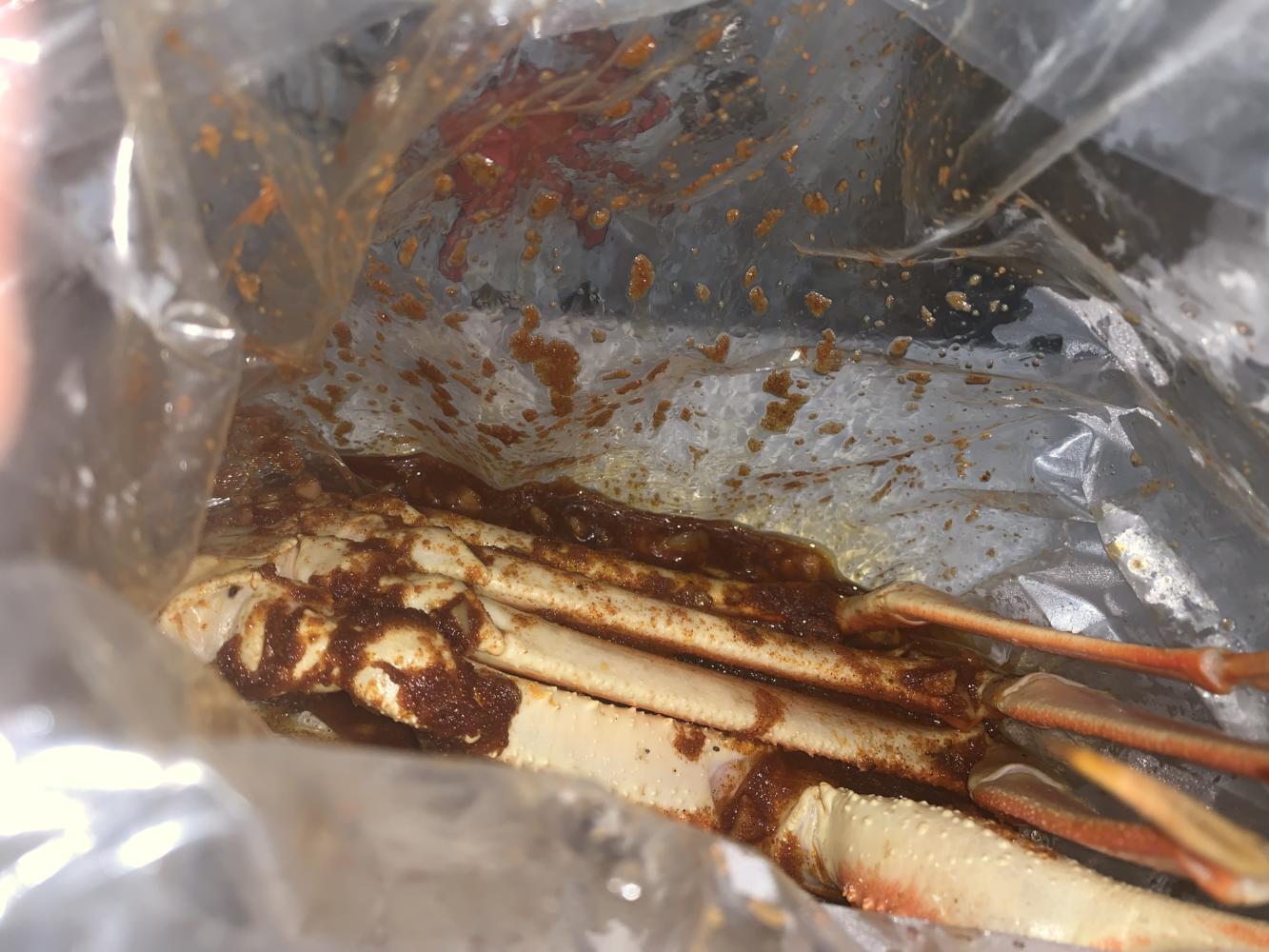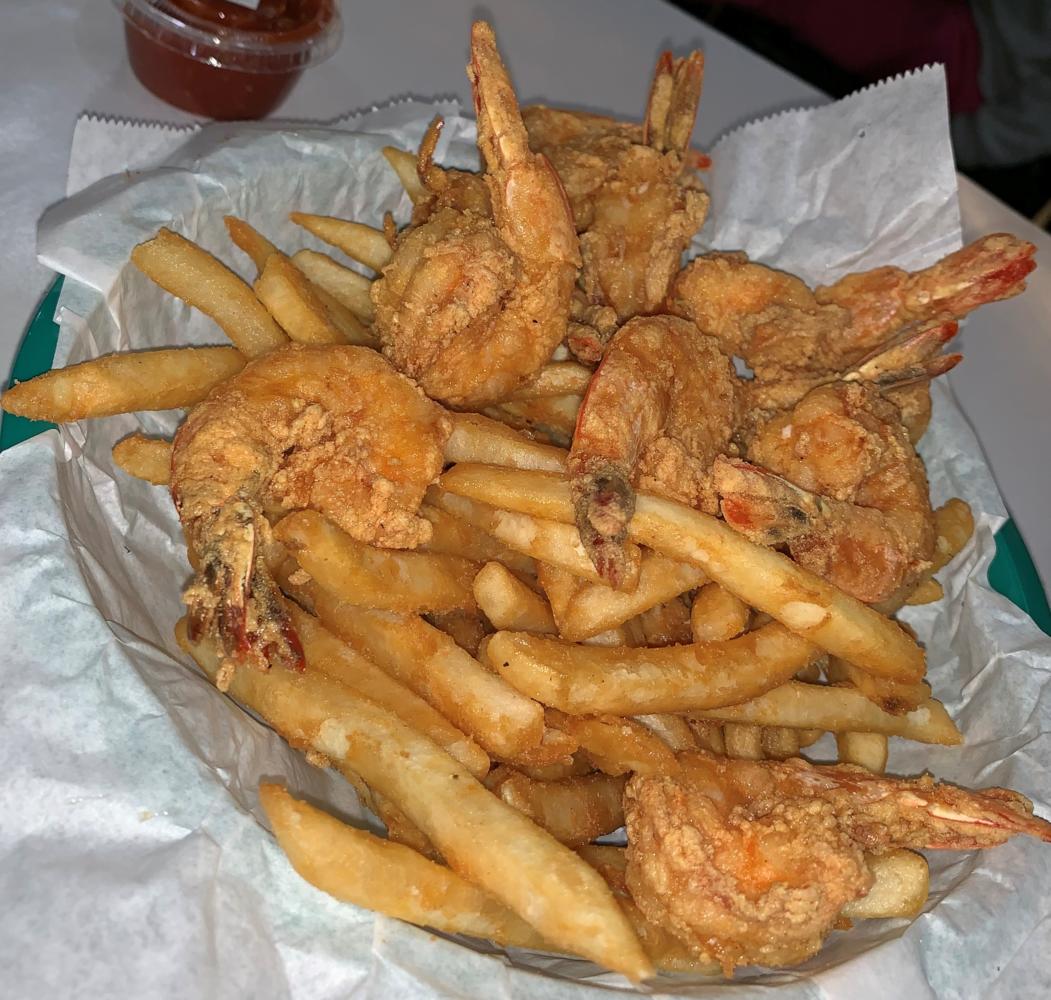 When the appetizers arrived, my family was already pretty hungry. The items that we ordered were the Fried Catfish Basket ($11), Gumbo without Rice ($7) and Fried Shrimp Basket ($11). The fried catfish had a crunchy outer layer, but was soft on the inside which intensified the overall taste. The gumbo's multiple flavors of shrimp and okra go well together, like the garlic and cilantro. The flavoring on the okra was nice, but I personally don't like the mushy texture. The fried shrimp batter had a delicious crunch, as well as the Cajun-flavored fries at the bottom of the basket.

For our entrees, my mom and I ordered from the 'What's Your Catch?' entree section which features various seafood, such as crab, shrimp, lobster, oyster, crawfish and clams. The menu is served a la carte, which means you have to order each item separately. I ordered the Dungeness Crab ($21), and my mom ordered the Snow Crab Legs ($21).

For those who have never visited this type of restaurant, be aware that your meal is not going to come out on a shiny white plate. Instead, the seafood comes in plastic bags. You have to open up the bag and if you prefer, you can put the food on a plate or straight onto the table lined with parchment paper. The bags help to keep you from being messy as well.

Entrees are offered with the choice of non-spicy to XXX cajun seasoning. The crab was coated in the Rajun Cajun seasoning and mild spiciness. While looking at the plastic bag, the steam fogged up my glasses. The moistness of the crab mixed with the spices was delicious. I didn't even have to ask for melted butter on the side, because the seasoning was satisfying enough. Struggling to crack the shell of the crab, a server brought a mallet to help me out. Once I saw the inside of it, there were a variety of green colors and I wondered what exactly I was eating.

The Boiling Crab is currently dominating the seafood game, and being a seafood restaurant in Vegas definitely gives them an advantage in the food industry. Even though my hands got messy after eating, I am looking forward to going back! The next seafood restaurant on my radar is Hot 'n' Juicy, and I hope it is as good as The Boiling Crab.

[poller_master poll_id="780″ extra_class=""]