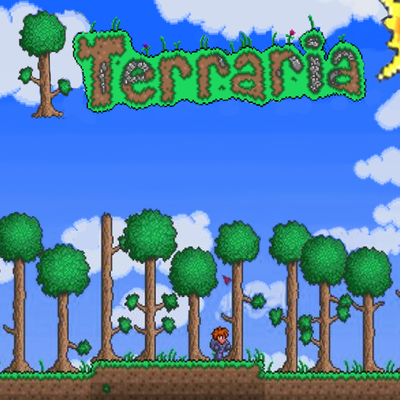 Developed by Engine Software, "Terraria" is an open-ended sandbox game in which players are enabled to explore crafting, construction and combat while in a randomly generated world. The game itself is the epitome of nostalgia as it emanates that signature scenery of various Nintendo games of the '90s that many have grown to know and love, while also incorporating aspects of modern battle methods. While the game has many positive qualities, such as aesthetic appeal and efficient gameplay, "Terraria" is too simplistic and ordinary for my taste.
Unlike most games, "Terraria" lacks a plot and relies on the actual gameplay. While this is a pitfall to those who yearn for a good plot, the game's 2D reminiscent art style mediocrely compensates for such a loss. The game begins with a generated platform and provides the player with a pickaxe for mining, a sword for combat and an axe for cutting wood. Spanning from slimes to zombies, the player must constantly defeat enemies throughout their endeavor to survive. As simple as it is, the game failed to leave me falling into its allure, and had me falling asleep instead.
Despite its energetic and nostalgic graphics, the game lacks color in its personality and character, as its gameplay becomes far too easy to the point where it's childlike. As it progresses, the game becomes repetitive due to a lack of dynamic in its tasks. Building objects soon became a destruction of creativity and fighting only left me in utter boredom. Exploration is often encouraged; however, that's difficult when you're playing in a 2D sandbox. If anything, I would have more anticipation in an actual sandbox, rather than in a poor manifestation of a '90s knockoff video game.
To my dismay, exploring in a '90s-esque world of battling and building is not as thrilling as I once believed it would be. As a lover of action, I advise all to save the time of playing the game and take a nap. After all, they are the same thing.