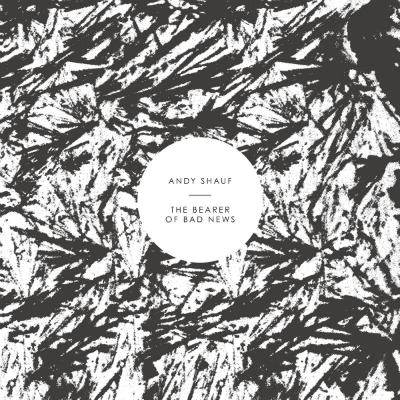 It is without a doubt that Andy Shauf's previous records ("Waiting For The Sun To Leave" and "Dark Days") granted him with a reputation of an honest and self-reflective artist, but his most recent release, "The Bearer of Bad News," is far from engaging and emotional. From start to finish, the 11-track album emphasizes the beauty of acoustic instrumentals and poetic storytelling, but did very little to stray from the norm in terms of melody.
Raised in Regina, Saskatchewan, Shauf kickstarted his music experience by learning the piano, drums, guitar and any other instrument he could get his hands on. Dabbling with his newfound hobby in his parents' basement, he eventually cranked out "Darker Days," his first self-produced demo.
Modern music today sometimes consists of an acoustic guitar, perhaps an authentic drum set, but rarely a clarinet. However, nestled in the dandy rhythms of opening track "Hometown Hero" is this very instrument—the clarinet—that serves quite the purpose of forging local warmth. Shauf incorporates instruments such as the weathered-down piano, acoustic guitar and classical strings, to shape a vintage visage that resonates with a profound coziness similar to that of Bon Iver or James Vincent McMorrow.
Shauf's hushed vocals and layered harmonies mimic those of The Paper Kites or Patrick Watson, but it is a shame that his mystical storytelling slips right under the rug. The overpowering, folksy instrumentals suppress the power of his colorful language. I was even pushed to the point where I had to conduct some side research to decipher anything that tumbled out of his mouth. In "Wendell Walker," he sketched the privy past of a fallen comrade: "Now Wendell Walker was a friend of mine/But he married too young in the summertime/Their hearts weren't ripe so they fell apart/And I found myself with a joyful heart."
I was craving a stretch in the vocals, a bend in the harmonies and a shift of the melody, but I was only given a set of monochromatic songs that filtered straight through my ears. I was unable to absorb the emotion that was relayed through his lyrics, due in part to the drab melodies that sounded no different in comparison to one another.
The only form of diversity present in the album is his rubber band ball of musical genres: indie, pop, folk and the occasional slap-on ballad. But even this factor alone is not enough to engineer an album that is worth a second listen. Fans of Shauf or folk/indie music will be mildly disappointed due to his repetition, but will find minor satisfaction in the sweet and supple tone of his raw instrumentals and hushed vocals.