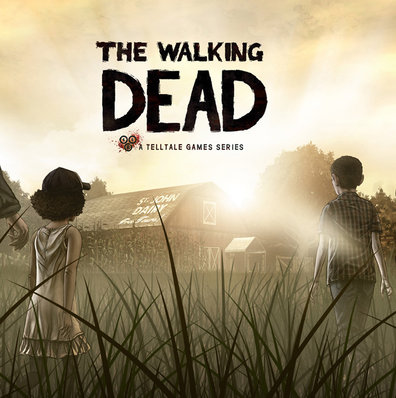 Based off of the comic book series and critically-acclaimed TV show, "The Walking Dead" is a multiplatform episodic interactive drama video game developed and published by Telltale Games. While incorporating prominent components of the show, such as the plot into the game, players are enabled to have their own perspective and taste of the post-apocalyptic world at the touch of their hands.
The game portrays its lead characters accordingly to how they would be on the pages of a comic book, while also keeping the original storyline. It follows the progression of the comic itself, infusing the same characters and conflicts from five episodes that were released in the books in 2012. Regardless of its correlation to the show and comics, the game does not include any characters from the show whatsoever.
Despite having a large diversity in the number of characters in the game, the order in which a survivor is chosen does not affect the storyline at all, as it will eventually fall into place. The player serves as Lee Everett, the main protagonist in the game, and must interact with other civilians in order to successfully survive in a world of zombies. Considering that there was such a vast variety of characters provided to interact with Lee, choosing where to begin was much more of a challenge than expected.
Unlike most adventure games, "The Walking Dead" lacks puzzle-solving, and emphasizes the actual plot and character development, which actually determines the fate and direction of the story. While this aspect may be a downer to those whose hearts yearns for guts and gore, the game itself is an interactive horror movie that will tug at the heartstrings and cue in the waterworks.
Due to the fact that the game is heavy on the actual plot and development of characters, I enjoyed the narrative and first-hand perspective of life in the post-apocalyptic world of zombies; however, a part of me still desired the satisfaction of ruthlessly exterminating the living dead. The gameplay itself was rather mundane, but in a horror game where most of the population is dead, monotone serves as the perfect element that adds onto the trepidation.
The game is the child of "Left 4 Dead," "The Last of Us" and "L.A. Noire," as it emanates aspects of story-telling, a post-apocalyptic realm infested with zombies, and the bittersweet fight for survival. Mixing both elements of horror and interactive narratives, the game maintains an eloquent balance and creates the perfect portal into another dimension that allows players to live in the show and comics itself. As a longtime lover of games with mediocre graphics and creepy storylines, "The Walking Dead" fulfilled my need for horror with an adventure.
Manifesting the franchise into somewhat of an interactive storybook, "The Walking Dead" storyline is intriguing, but the plot cannot compensate for the nonexistent action, causing the game to fall short of its potential.