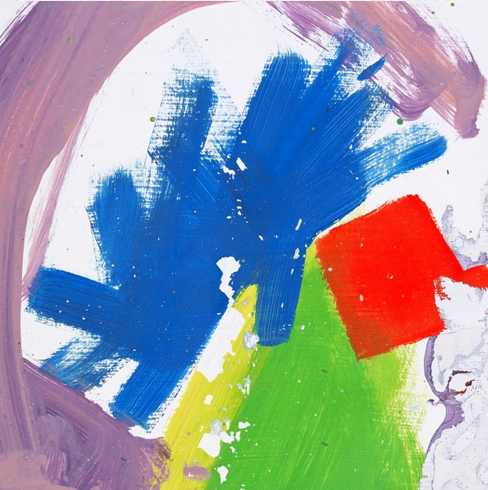 Lavish, mysterious and whimsical, alt-J's This Is All Yours is a collective masterpiece that features the band's ingenious musical arrangements and their ability to create a singular sound that somehow encompasses multiple genres. Though this is only the second album from the seven year old band, it is clear that they spent their time wisely, producing a high quality work, which is a beautiful example of alt-J's musical capabilities.
Formed in 2007, the English band currently consists of lead vocalist/guitarist Joe Newman, keyboardist/vocalist Gus Unger-Hamilton and percussionist Thom Green. Newman and Unger-Hamilton's piercingly unique voices are a trademark of alt-J, along with their contrasting layers of musical elements that contribute to a cluttered sound that comes off as both grandiose and casual.
A distinct electronic-like pinging is the preface to the album, immediately setting an interesting tone. The first song is aptly titled "Intro" and traces of alt-J's customary elements become present, such as melodic moaning and "ooh's" providing a ghostly background. Due to the vocals taking on much of the "instrumental" roles, songs such as "Hunger of the Pine" sound expertly multidimensional even with only a few added components.
There are a few recurring stylistic details within the album, such as the song's tendencies to begin with low and simple melodies. These then crescendo to sound increasingly complex while different noises are added, as shown in "Every Other Freckle." On the other hand, alt-J also demonstrates their expertise in keeping their songs light and effortless, which is a refreshing turn for the group, along with their ability to flawlessly incorporate other artists into their songs. In some instances, such as "Warm Foothills," they sang a single line and spliced it seamlessly with another artist's vocals.
Lyrically, it takes a trained ear to make out what the often muffled and indistinct voices are singing in much of alt-J's work. However, the band took a slower tempo with many of the songs on the album, which allowed their voices to be heard more distinctly and added an edge to their music. Listening to the album a few times over, you will begin to pick out the strange and poetic lyrics; for example, in "Warm Foothills," the lyrics "Blue dragonflies dart to and fro/I tie my life to your balloon and let it go" reveal the flirtier and sweeter tones that alt-J has taken with This Is All Yours. Indeed, the band has picked a much slower and lax pace than is typical of their music, but still managed to keep it exciting and up to par with their previous pieces.
With 13 tracks on the album (not including a bonus track) the journey taken from dreamy, to intense, to otherworldly is an epic one that not many artists achieve. Unparalleled in their ingenuity and sound, alt-J has truly found their niche. A few songs on the album are stark contrasts to each other in terms of genre, which does create a slight disconnect between tracks. The band makes up for this stretch in styles with their creativity, and This Is All Yours is an A+ album that is sure to enthrall listeners old and new.