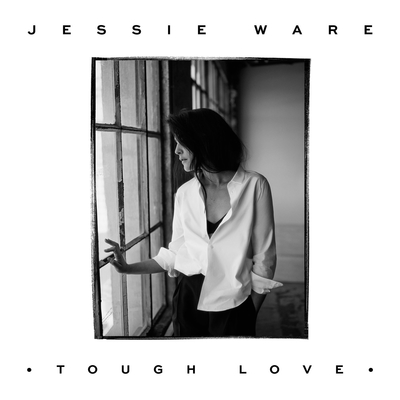 Under Interscope Records, Jessie Ware unveils her second studio album titled "Tough Love." Dripping with soul and sheen, the 11-track collection manifests the England-based singer/songwriter's theme of unrequited love and revisits that same electro pulse that serves as the root of her R&B concoctions.
Starting off as a web reporter for the Jewish Chronicle, Ware compiled gig guides for musicians, a practice that fueled her musical aspirations and earned her a spot as a backup singer for her friend Jack Peñate. Her extensive background of collaborations with artists such as SBTRKT ("Right Thing To Do," "Nervous" and "Runaway") and Sampha ("Valentine") only proved that her talent was worthy of a solo debut. Her star-studded transition into success was accompanied by the 2012 release of her first full-length album "Devotion." Drawing inspiration from top English artists Sade and Tracey Thorn, Ware contributes to modern music with her passion for old-time vibes.
Taking a step backward into the '60s, Ware appeals to my craving for individuality. This sweet and supple blend of R&B and electronica, tainted with rhythms of the past, is rarely seen in today's music scene. Her contemporary take on the bouncy disco romps ("Want Your Feeling") and powerful love serenades ("Say You Love Me") of the era makes for a seamless time warp.
While the album triumphs in individuality, it loses its luster in its repetitive and one-dimensional lyrics. In "Sweetest Song," her droning repeats of "I could hear your song forever/You're the sweetest, sweetest song" immediately lost the attention, as well as the humdrum chorus of "Kind Of…Sometimes…Maybe."
Melodically and rhythmically, these swingy, elegant songs boasted the true essence of R&B, but her vocals played an integral part in maintaining such a sensation. Smoky and stylistically striking, Ware's vocals are put on full blast and coated in the album's synthetic and electronic instruments. Her vocal range is heard through her hushed lullabies in "You & I (Forever)" and piercing falsettos in "Tough Love."
Ware's second studio album is nothing short of worthy with its pulsing nostalgia and laid-back downbeat. Her fans will be pleased with its return to the vibes of "Devotion," yet undeniably disappointed with her clumsy handling of the lyrics.