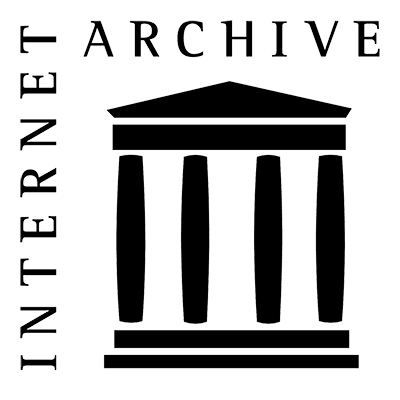 "Archive" is as straightforward as it sounds: a collection of documents and records from Internet. Aside from its rather mundane title, the site mirrors its name and amplifies the pure broadness of the Internet. From audio posts to retro video games, any user can find themselves delved into a technological junkyard.
As a web developer and designer, the site upon opening was an embarrassment and horror to my eyes. As far as visual and content appeal goes, the website could easily be mistaken as an advertising page, or a virus. Column upon column, links pile on one another and overwhelm the eyes with an insulting grid and color scheme that replicates the color of mustard. Most archives are similar to this, however. For instance, the archive provided on Tumblr blogs are strikingly alike. Despite this consistency of unorganized content history, this is no excuse for displaying unappealing documents. The only attributes that are organized are the tabs for 'Video,' 'Live Music,' 'Audio,' and 'Text.'
After a few minutes of desperate navigation, I found myself scrolling through a grid of vintage video games from the '80s, which instantly became my favorite spot on the site. From fighting games like "Karateka" to ways to test your survival skills such as in "Oregon Trail," any user of the site can find themselves entertained for hours on end. My personal favorite is "Karateka," with its aesthetically appealing 8-bit graphics and undeniably cheesy storyline of romance and martial arts.
Another interesting aspect of the site was the page's '
Web
' tab, which sends users to a screen consisting of a slowly scrolling assembly line of web pages and a search engine. Through this search engine, the user will be transported to any site, and its history. For instance, if a user typed in "
southwestshadow.com
," they will be taken to a calendar that redirects to that very site in that time period. From 1998 to 2011 to the present date, anyone can travel through the times of that site.
The website's purpose and functions are brilliant and eye-catching in all of its memorable triumph. Regardless of its horrendous structure and design, the site is incredibly useful and entertaining, whether it is for an assignment in your Web Design class, or browsing for leisure.
With a few clicks, users can explore the past of the Internet in its most celebrated and darkest moments. From the repertoire of social media platforms and online newspapers, "Archive" protrudes significantly.