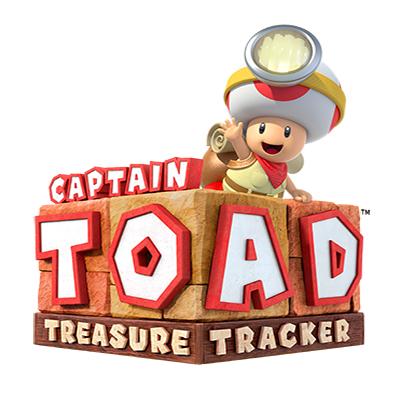 Expanding upon the handful of refreshing and challenging Captain Toad levels from "Super Mario 3D World," "Captain Toad: Treasure Tracker" for the Wii U, manages to speak volumes with its outstanding explorer-like wit and environmental design, becoming one of the best puzzle games of 2014.
There is no story behind this game. With it being a spin-off of the original "Super Mario Bros," it trades out a plot to shift the focus to exploring an area to its full extent. There have been new additions though: one being a rhythm-based platform that disappears on certain beats, and another being a cherry that multiplies the character to keep the journey entertaining. I found it to be an extra challenge to see if I could keep all the copies on the screen by the end of the level. "Captain Toad: Treasure Tracker" is simple, but the layout of the levels and the enemies that I encountered kept this game challenging.
I may not consider myself a patient person, but Captain Toad's snail-like speed did not bother me. It somehow encouraged me to take my time and explore every nook and cranny of the stage, allowing me to fulfill the optional requirement and earn a bonus. This bonus contributed to unlocking a plethora of extra levels, allowing the fun to last much longer than I intended. I cannot complain though; I reveled in the challenge of trying to find all the secrets.
Full control of the camera is a plus. Though it may seem insignificant, I appreciate the freedom it gave me to view the whole world at once or a portion at a time. It also gave the stage a sense of depth as it allowed me to switch between cameras to discover hidden passageways or take on a first-person perspective to make it seem as though I am Toad himself. The problem with this though is that the gyro-sensor is also controlled by the right analogue stick, and since the sensor cannot be turned off, the camera often spun out of control whenever I moved my wrists.
"Captain Toad: Treasure Tracker" would be flawless if it had not been for an interface issue. There is no screen that compiles the stats for each level and displays them at one time, resulting in wasted time from trying to find out what I needed to accomplish. I deemed it acceptable for the first few levels, but once I began to spend more time on it, I had enough. This was a complete bummer as I just wanted to focus on the game itself, rather than spending time looking through to see what I had accomplished.
Without a single word of text, Nintendo managed to create a game that successfully served as a spin-off of the original series. This captivating puzzle game presented awe-inspiring locales and rewards that motivated me to take the time to play it in its entirety. The attention given to detail also added a welcoming dollop of charm to the package. Despite the control and menu issue, "Captain Toad: Treasure Tracker" has the ability to stand next to the iconic series, "Super Mario Bros."