Kenny Chye, the chef who runs the popular vegetarian restaurant Veggie House on Spring Mountain and Decatur, has taken his talents to vegan fast food. Taking inspiration from In-N-Out Burger, VegeWay serves up burgers, fries, shakes, and a few other dishes in addition to the classic fast food fare.
VegeWay is located in a small lot next to a gas station and bar, and I was skeptical of the newly opened restaurant's potential success. Driving by the area nearly every day on my way home from school, I've seen the two previous owners of this store location pack up their businesses in less than two years.
I visited the restaurant after school on a Thursday and luckily avoided the massive flocks of patrons I had been seeing the weeks prior. After ordering, I sat down and was surprised when I received my food in under five minutes–reading reviews online, where some customers complained of waiting up to an hour in the drive-thru, I was prepared to sit tight for a while.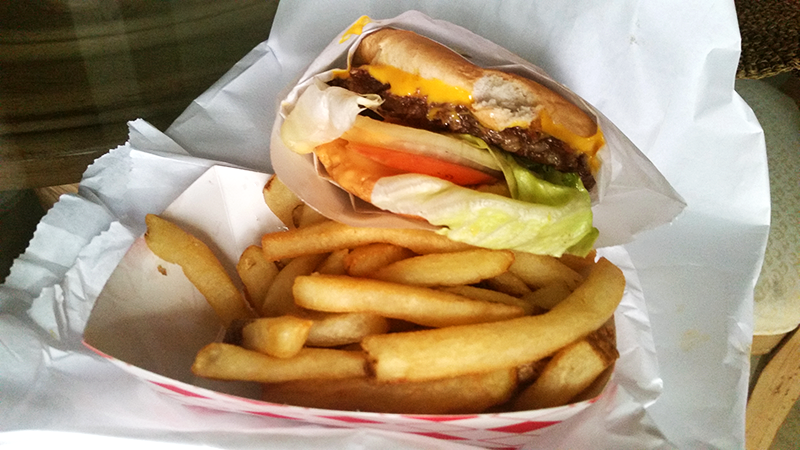 My main order was the cheeseburger meal, which comes with a choice of curly, regular, or sweet potato fries and a drink. After sticking with regular fries and upgrading to a chocolate shake, the single meal totalled to $11.39–a price I wasn't thrilled to pay, considering the In-N-Out equivalent is $6.20.
However, my complaints subsided once I tried the veggie burger. As a carnivore in my daily life I wasn't sure what to expect, but the burger was indistinguishable from actual beef in both appearance and taste. Juicy and loaded with seasoning, it had a unique flavor to it that I personally thought was better than the average fast food burger. The only complaints I have on this account are the somewhat thin patty and overly sticky cheese.
The chocolate shake I ordered was the other highlight to my meal; it was rich and sweet, and again I could not tell that its ingredients were vegan. Both the shake and burger were better than their fast food equivalents, though the price may be a deal breaker for some.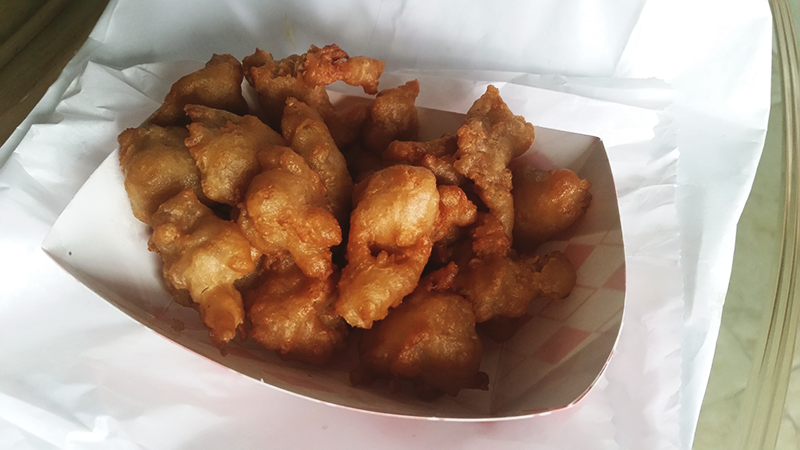 My disappointment with VegeWay lies with the sides I ordered: the fries ($2.59) and popcorn chicken ($4.69). The fries were slightly soggy and comparatively tasteless, and I judged them especially harshly since fries are normally a vegan dish anyway. The popcorn chicken was not terrible, but they lacked the spicy, flavorful taste that I associate with this snack. This was also the only dish that I could tell was vegan as it had a slightly doughy, sweet aftertaste.
If you're a vegan and craving fast food, VegeWay may be the best option for burgers and shakes. In other aspects, meat eaters and veggie lovers alike are probably better off sticking to the real In-N-Out.
[poller_master poll_id="48″ extra_class=""]