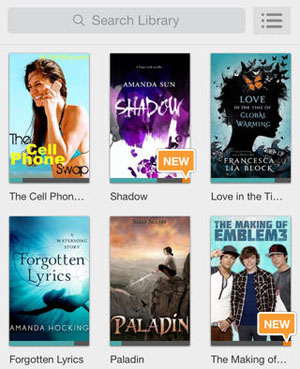 For those of us who love to read, there is no limitation to the amount of books we can get our hands on. Yet always making a trip to the library, bookstore, or even going online can get exasperating. So for those of us who like free books, at the touch of your fingertips, Wattpad is the app for you.
Unlike traditional reading apps such as iBooks and Kindle Cloud Reader, this app holds no published books. These are a variety of unpublished works that are either completed or updated on a regular basis. There are many types of book genres, ranging from Fantasy to Science-Fiction to Adventure to Short Stories. Another great feature is that you can write your own stories or books and post them as well, for others to download and read. The books can be commented on and receive votes and ratings. There is no limitation to the amount of stories one can read.
Another great feature is that, this app is free, as is the membership. To create your own account, you simply follow a few short and easy steps- with no personal information needed- and you can then post your own works, as well as keep a library of the works you have read.
Wattpad is any book lovers dream. So simple even a five year old could use it, this free app will keep you happily entertained for hours to come.
Download