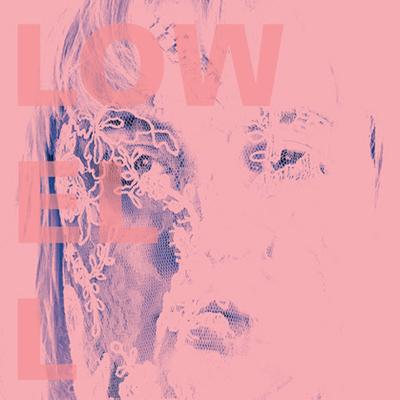 Under the Canadian record label Arts + Crafts, Lowell makes her debut with "We Loved Her Dearly," a bubbly and bouncy 12-track record. Although brilliantly unconventional, the Toronto-based singer/songwriter's first full-length album is similar to a hodgepodge of acrylic paints slapped onto a canvas and called "abstract art." Its lack of an internal rhythm steeply outweighs its intent to stray from ordinariness.
Prior to landing a record deal, Calgary-born Elizabeth Lowell Boland traveled across Canada and the U.S. before finally settling down at the University of Toronto. With her muse at an all-time high, she abandoned the teachers and textbooks for tunes and tempos, attracting the attention of Swedish producer Martin Terefe. After she proved her worth with her involvement in his European super project, dubbed Apparatjik, she paired up with the musical mastermind to deliver her first EP, I Killed Sara V., at the dawn of 2014.
With the split-second turnaround from the droopy, dismal "I Killed Sara V." to the raunchy, radiant "I Love You Money," I immediately thought I started listening to the wrong album. The sudden shift from the former's sentimental piano ballad to the latter's crummy cheer squad chants interrupts the alt-pop tide that sweeps through the record. Her failure to stick to a central and recurring theme only proves the album to be erratic and certainly, unpredictable.
Much to my disappointment, the lyrics only add fire to fire. In "Lgbt," Lowell spits out phrases, such as "I'm happy/And free" and "Don't hate our love," that have the same depth as a kiddie pool. As uplifting and spirited as they are, the absence of emotional investment is obvious. Her carefree, happy-go-lucky attitude, paired with the spunky synths, adds to the album's disconcerting immaturity.
Lowell serves up an ounce of peculiarity with the mismatching vocal and instrumental lines in "The Sun." With her hopeful drawl, she pleads, "Let me be the preacher," which conflicts with the chilling, resonating bass note of the piano. The echoing tribal squawks that are littered throughout "I Love You Money" and "Palm Trees" do the same damage, contaminating songs that boast slick, melodic curves. Although it is a courageous step outside of her comfort zone, it is an uncharacteristic step too far out, sounding as if they were added as last-minute final touches.
With her tendency to bounce back and forth between opposite moods and craft songs with an undeniable clunkiness, Lowell reinvents the definition of "uneasy listening."