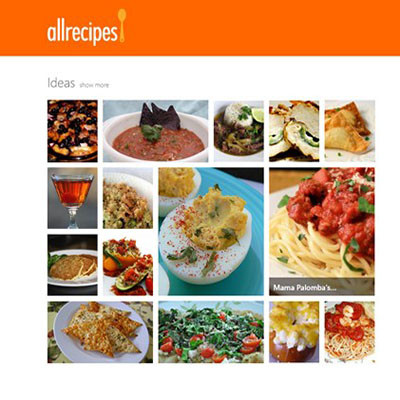 I am the type of person that genuinely enjoys cooking. I believe that this stems from my unhealthy love of food, but either way, it is a great passion of mine. I truly believe the saying that "everyone can cook'," it just takes practice, patience, and a whole lot of Windex. That's why when I found the allrecipes app, I was overjoyed, and the way that the app is set up is another bonus. It is simple to use, simple to understand, and a truly great aspect in the cooking world.
Having an app with every single recipe on it makes that process simpler. Besides that, you can also save recipes onto your own recipe book, and onto your grocery list. Your grocery list is a cool function that gathers all of the ingredients that you will need for a dish that you favored, so that you know exactly what you need to buy on your next trip to the store. The app is set up very simply. You type in what kind of food you want into the search bar, and walla, options! Other than that, you can also add preferences, calorie objectives, and allergies. This filters out the dishes you'll avoid from the ones you'll enjoy.
The allrecipes app is a great cooking tool. It provides directions, tips, and even videos on how to best prepare your ideal dishes. It comes fully recommended by even the pickiest of eaters.
Download: