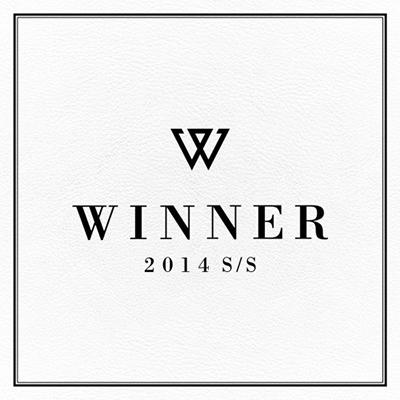 South Korean hip-hop group WINNER makes a statement with their official debut album 2014 S/S, meant to cement their commitment to keep the strong legacy that YG Entertainment's first all-male hip-hop group BIG BANG developed. This album may not have a consistent theme but it does display the talent the group did not show beforehand as the opening act for BIG BANG's Japanese Dome Tour.
Composed of Kang Seungyoon, Song Minho, Nam Taehyun, Kim Jinwoo, and Lee Seunghoon, WINNER was first introduced to the public by a reality-survival program called "WIN:Who Is Next" aired by none other than YG Entertainment, one of South Korea's top record label and talent agencies. This group abandoned their first name of Team A and earned the name and title of WINNER by earning enough recognition from the public to win all three rounds of voting. The program may have ended on October 25, 2013, but the recognition the group earned carried on throughout the year, which only increased from constant postponement from the company for this album.
WINNER's title track "Empty," written by trainees B.I and Bobby, conveys a message that those who have experienced a breakup may relate to. Many would say that after a breakup their emotions are exposed. The slow bass beat and rhythmic guitar paired with the lyrics, "It's like I came back to reality/My reason to live is gone, my head is complicated," and "After waking up from the dream that was you/this morning of reality feels so empty," tell that a breakup can leave a person completely exposed and for some time become distraught, confused, and even empty.
The track titled "Don't Flirt (끼부리지마)" may have an up-beat tempo, but the lyrics convey a message opposite to it. Through the perspective of a man in a relationship, the song goes through every motion a person concerned with cheating would. From the constant worry, to questioning, to confrontation – this song has it all. Through the verse, "I may be deceived once but not twice/I'm not so bad myself, better than others, wherever I go/But you try out this guy and that guy/And when you get sick of them, you kick and dump them and turn around," "Don't Flirt (끼부리지마)" also tells of the betrayal a person may feel from the person he/she broke up with.
Though many may say that this album did not live up to what YG set WINNER up to be, I must disagree and say that this album has gained my interest enough to give it an A rating and I would like to see what the group can come up with next. For now though, people can settle with BTS, GOT7, and Topp Dogg until YG announces WINNER's next album.