Throughout my time at Southwest CTA, my column became a part of my identity. To an extent, I was known for my writing, and took pride in representing our publication. Now, without my column, I feel as though a part of my identity is lost.
Although I was extremely flattered when offered a column, one of my greatest fears was that I would have trouble coming up with topics on a weekly basis. I feared being deemed a shallow journalist, banal, or incapable of creativity due to potentially being unable to consistently come up with meaningful topics.
Admittedly, this fear did ultimately become the greatest challenge of having my own column. However, as a writer it is a challenge I am grateful for, as without it I would not have pushed myself to be more aware, more considerate, and more attentive to the world around me.
With all of the bittersweetness I am feeling in writing these words, above all, I am overwhelmingly thankful.
Before becoming a columnist, I was afraid of being deemed weak or being misunderstood. There are few acts more vulnerable than putting oneself out there by expressing my thoughts and feelings, and sometimes, in their most raw and genuine form. As a result of my column, my personal growth has flourished in a way I doubt it would have otherwise.
I now welcome the fear of the unknown with open arms. I am capable of thinking more critically, working more diligently, and embodying the confidence in myself and my abilities I have always strived toward.
I may pride myself on my knack for the written word, but there is no way to describe, with justice, the experience I have had as a result for this class, these people, and my column.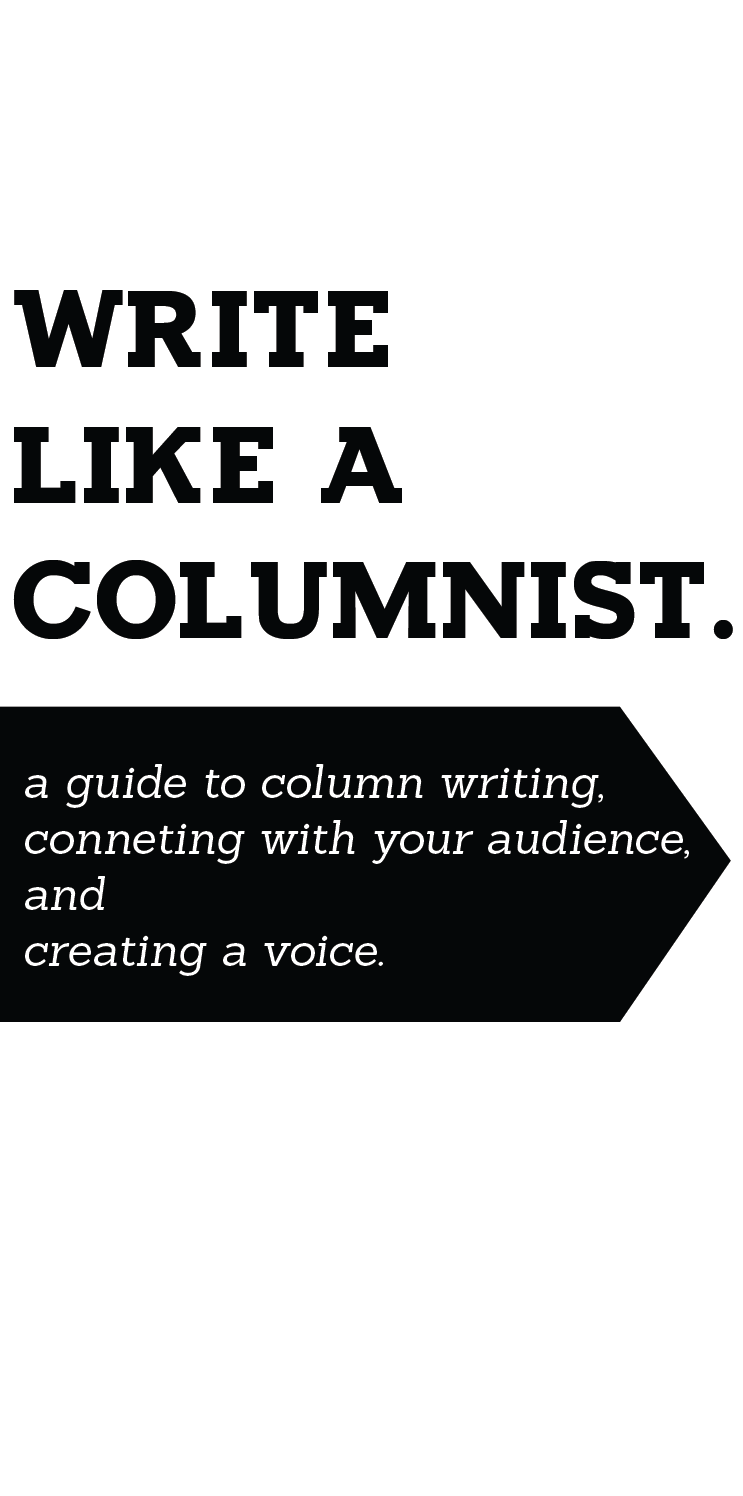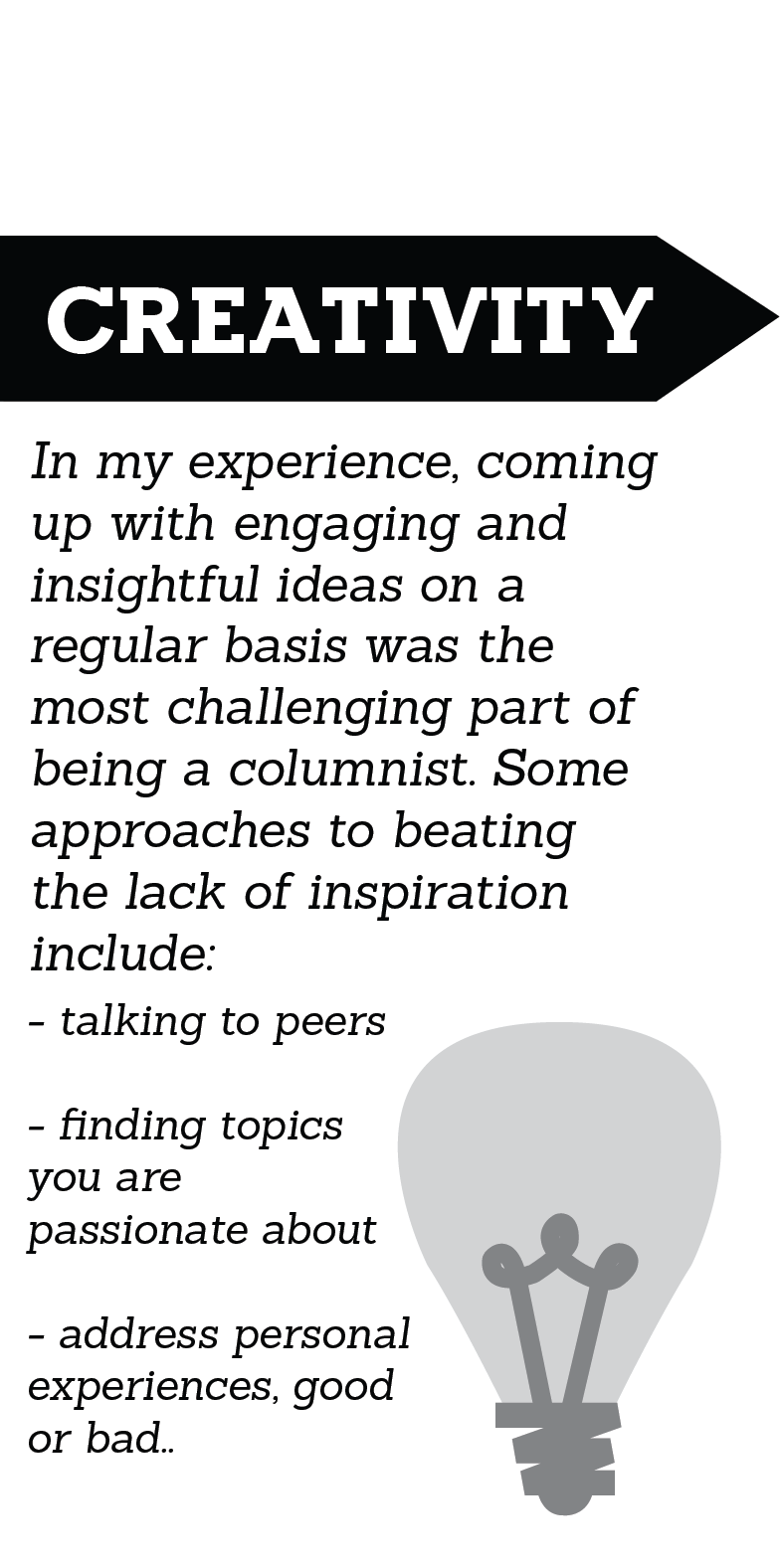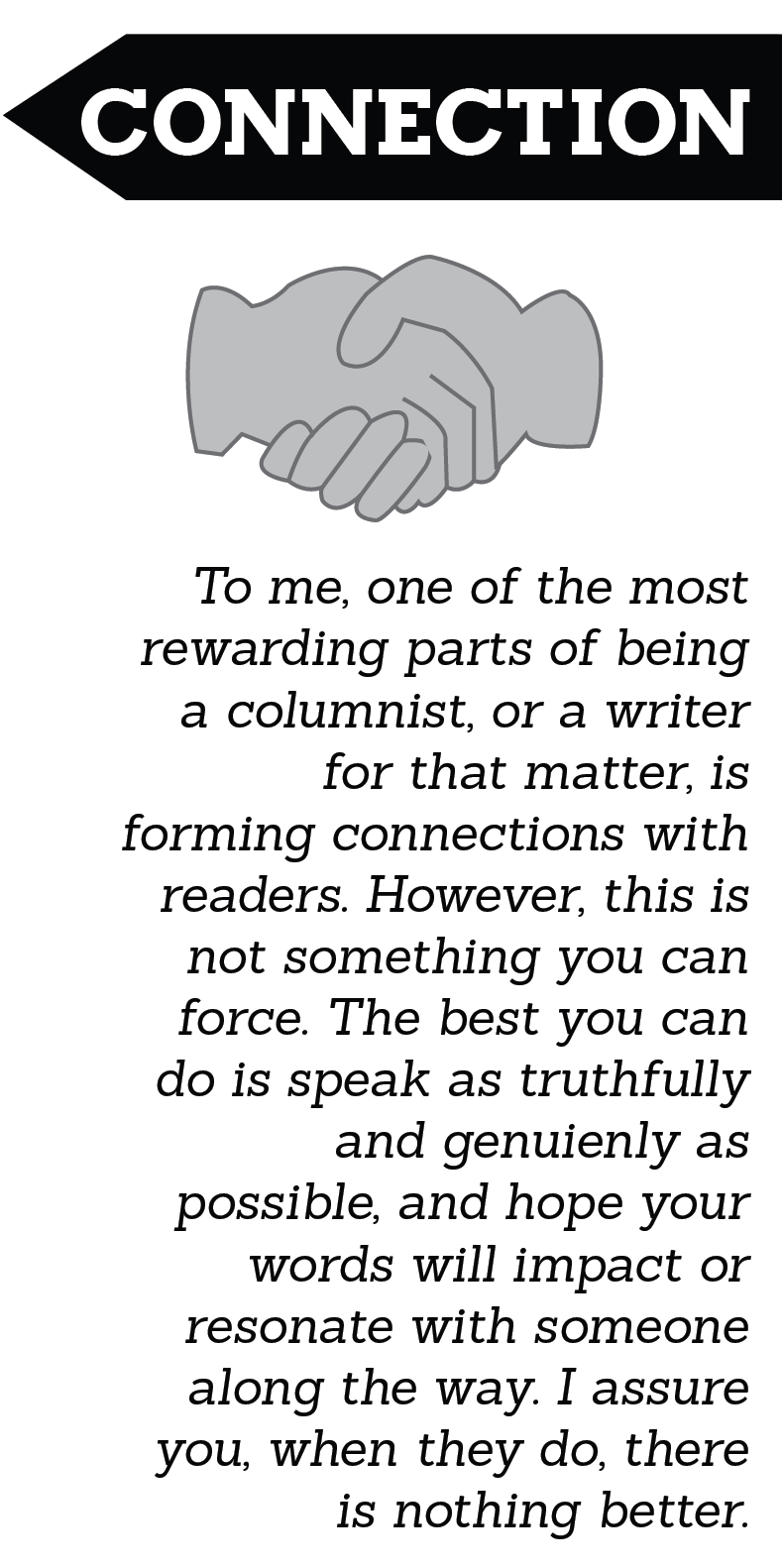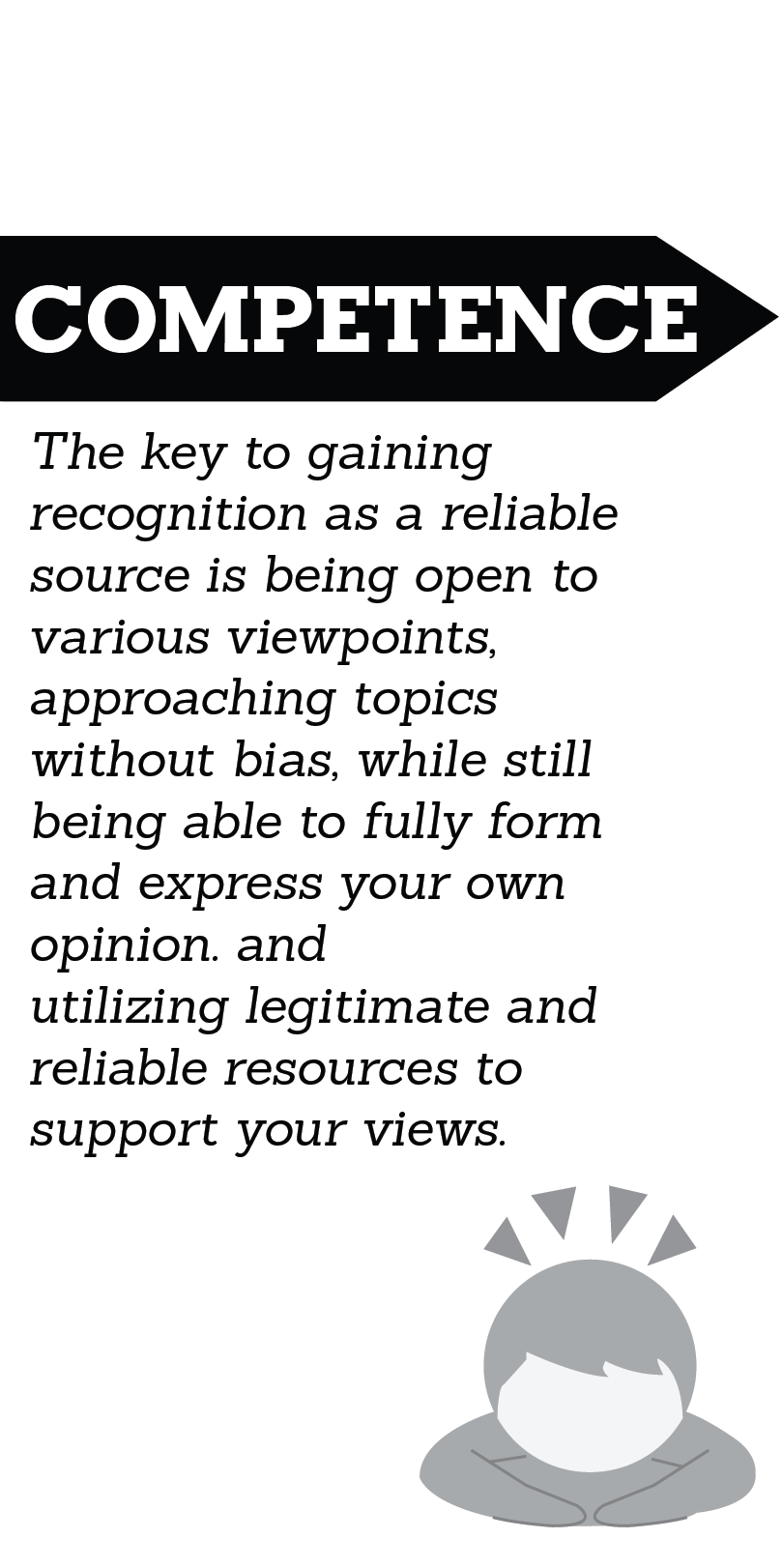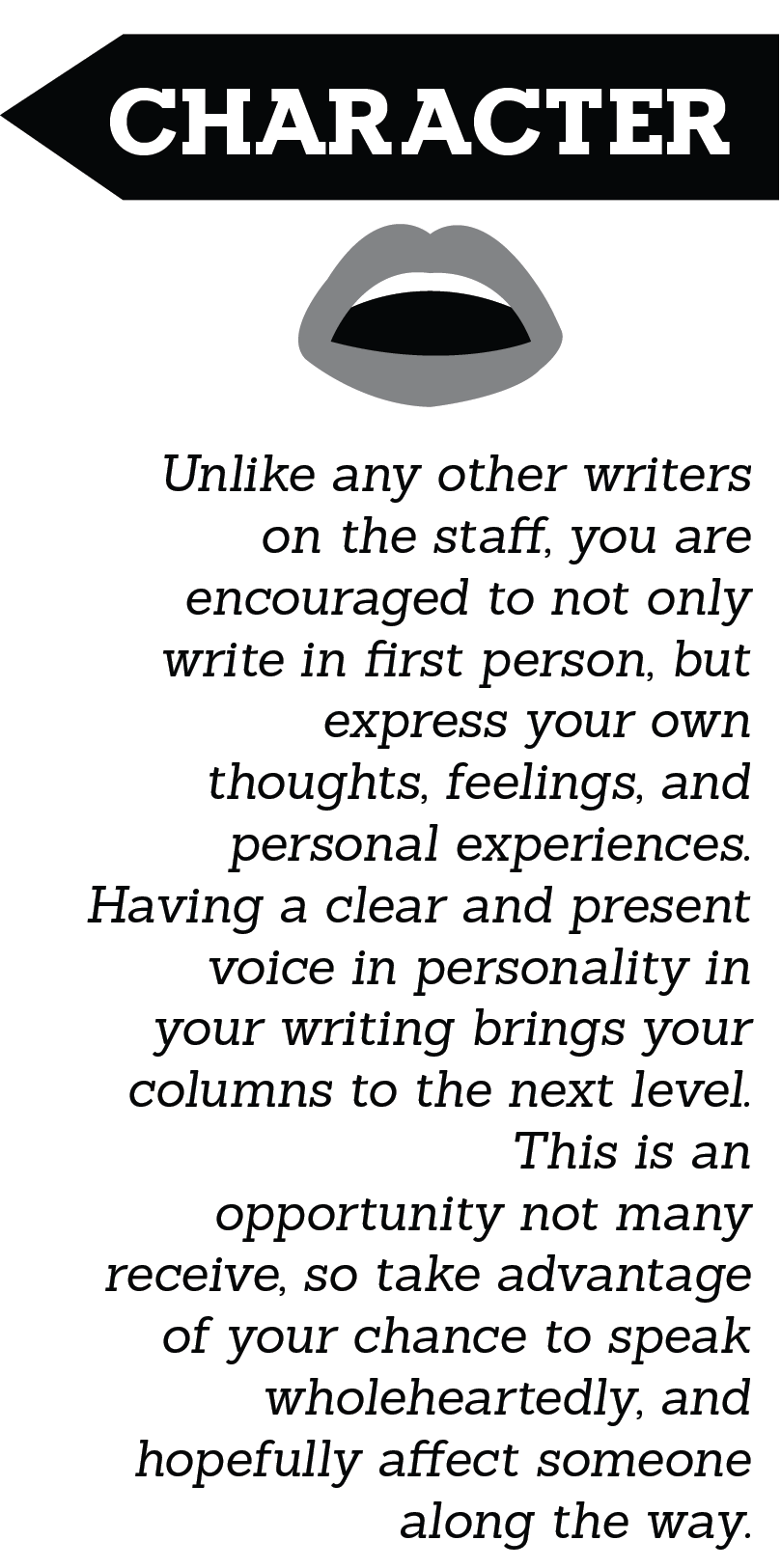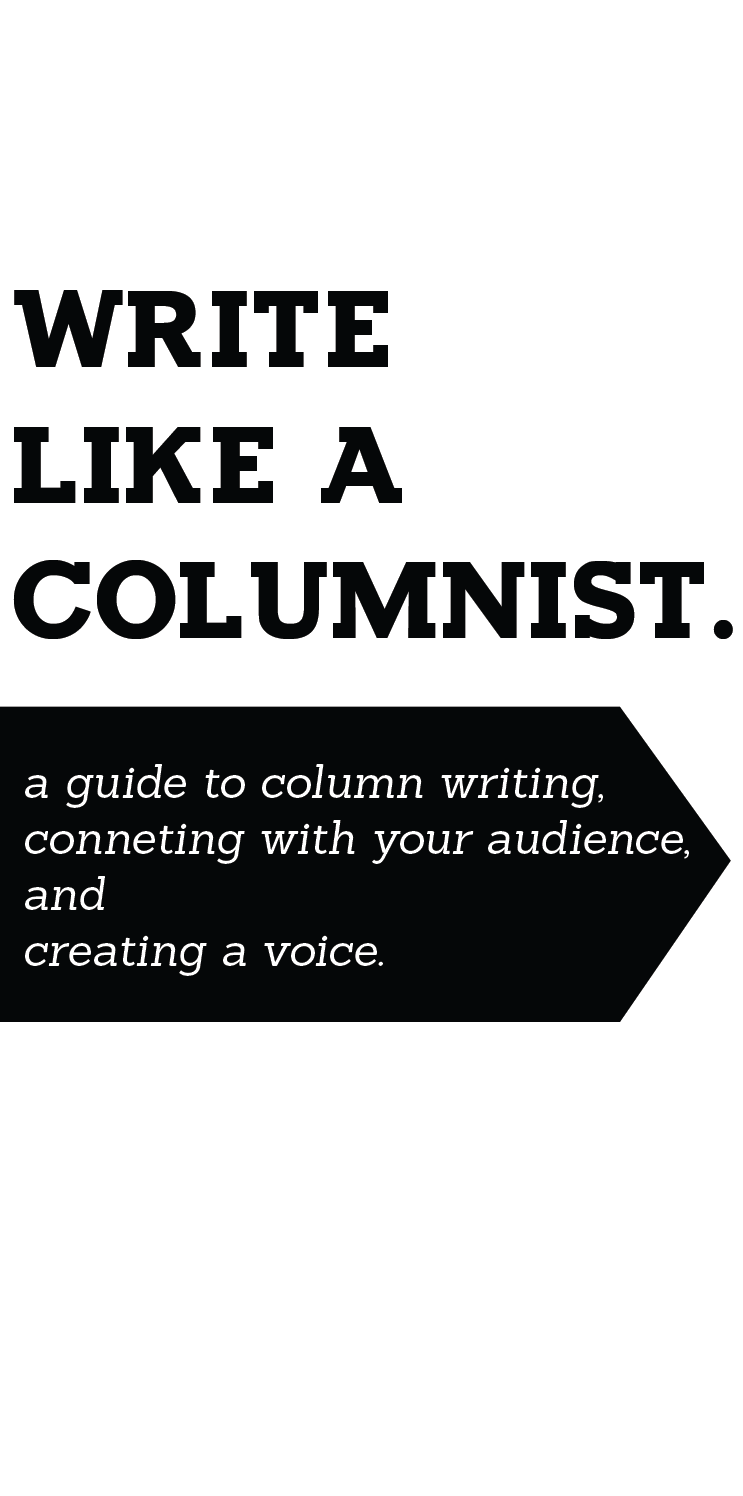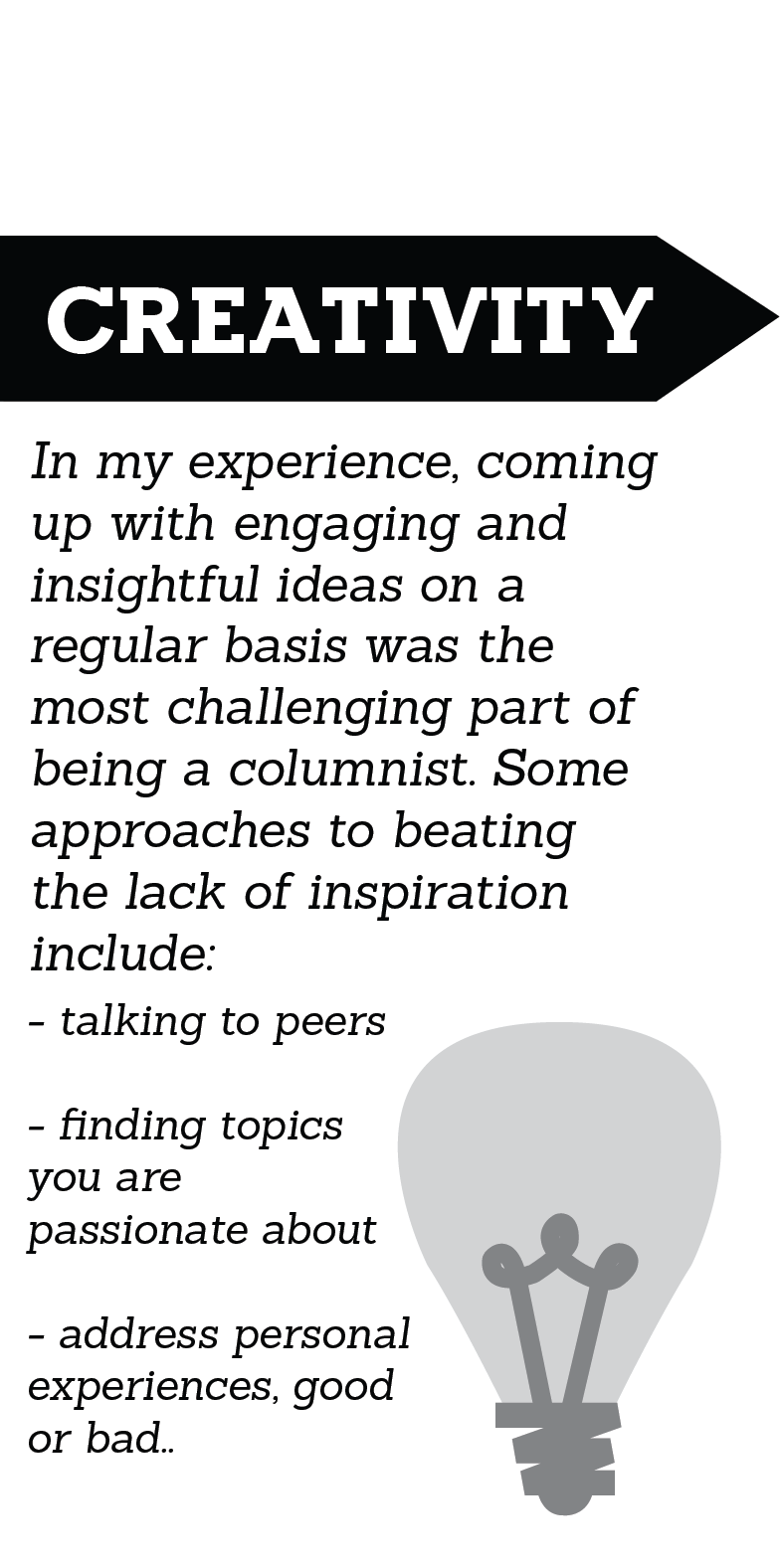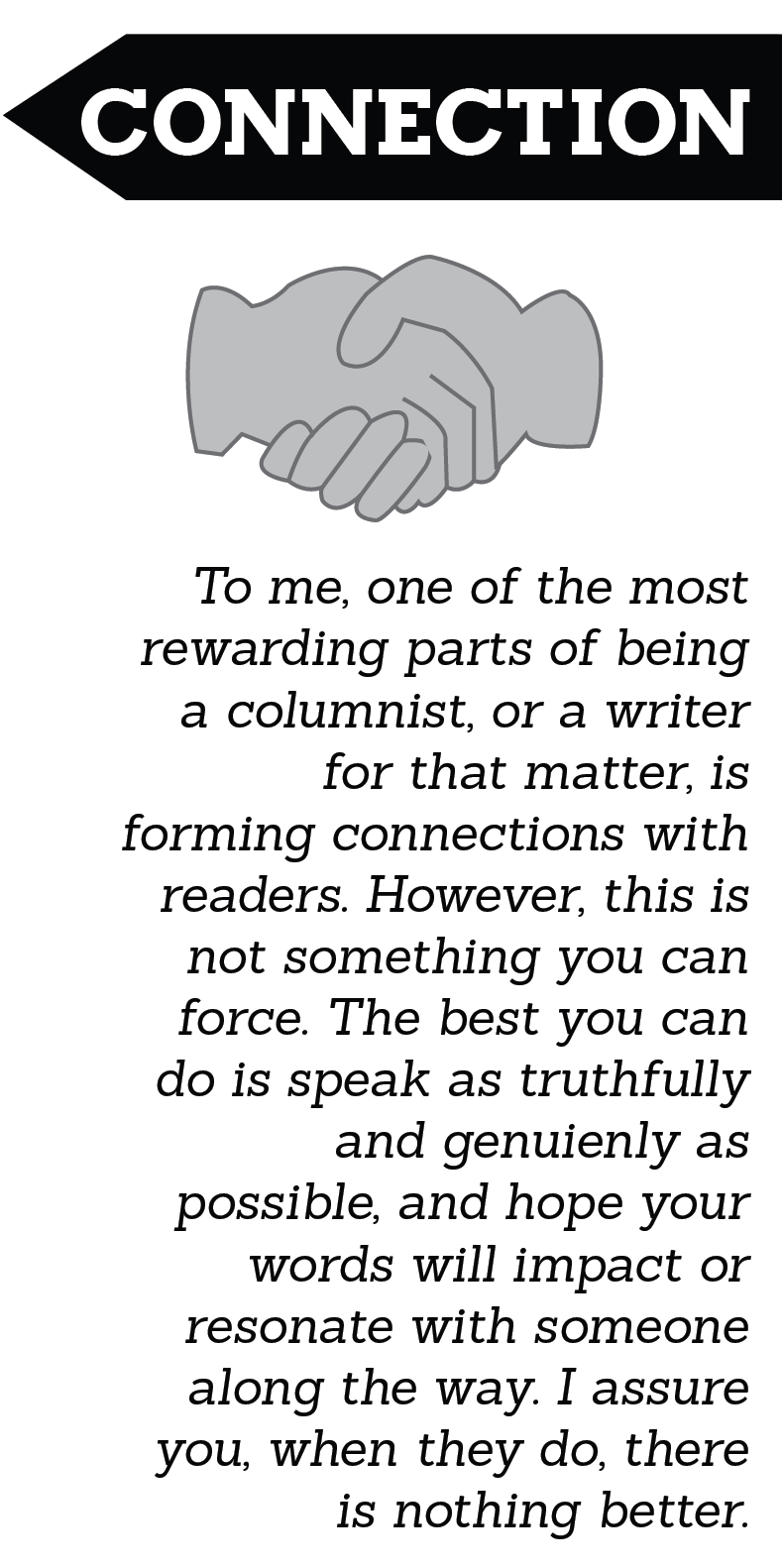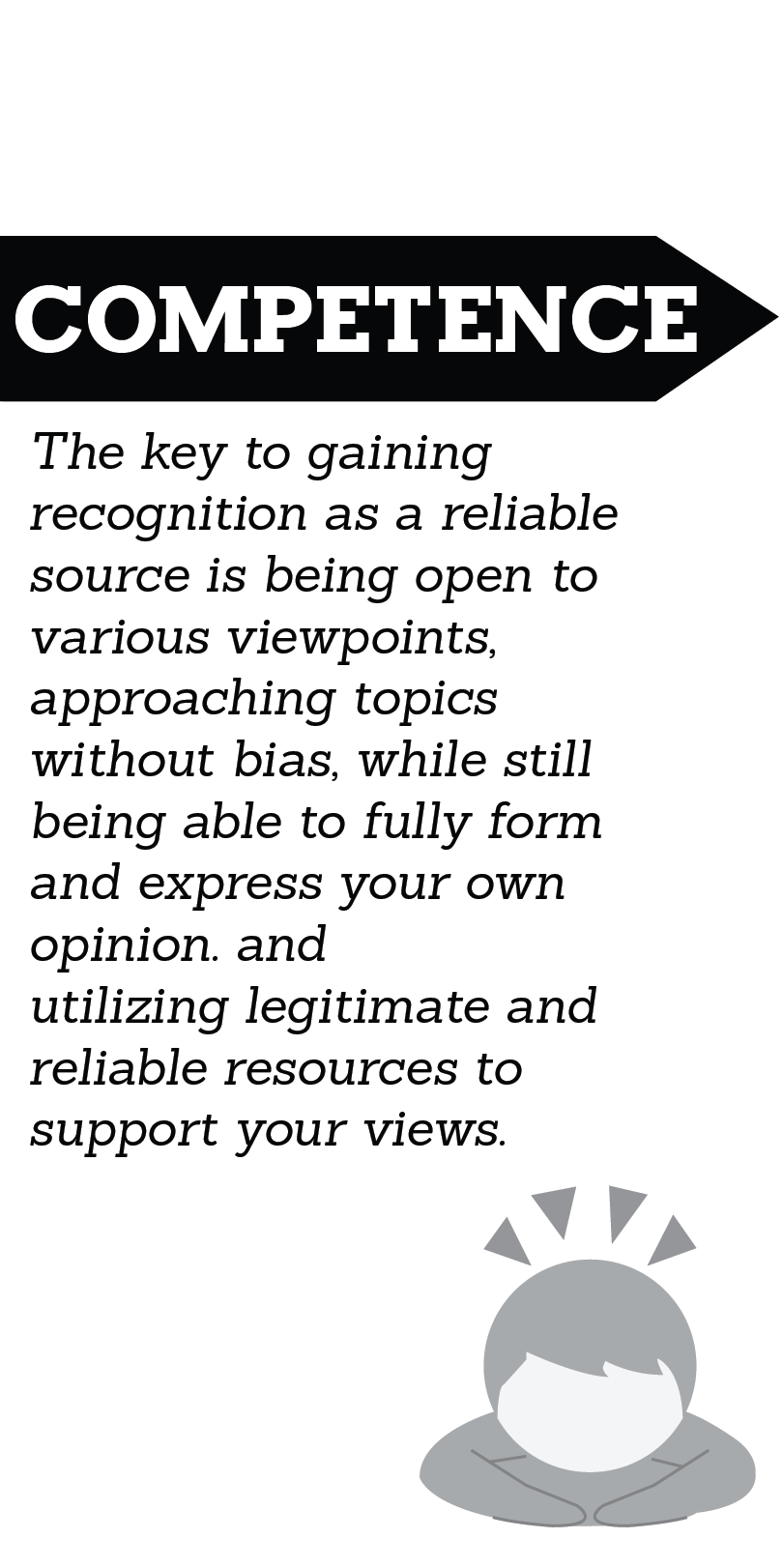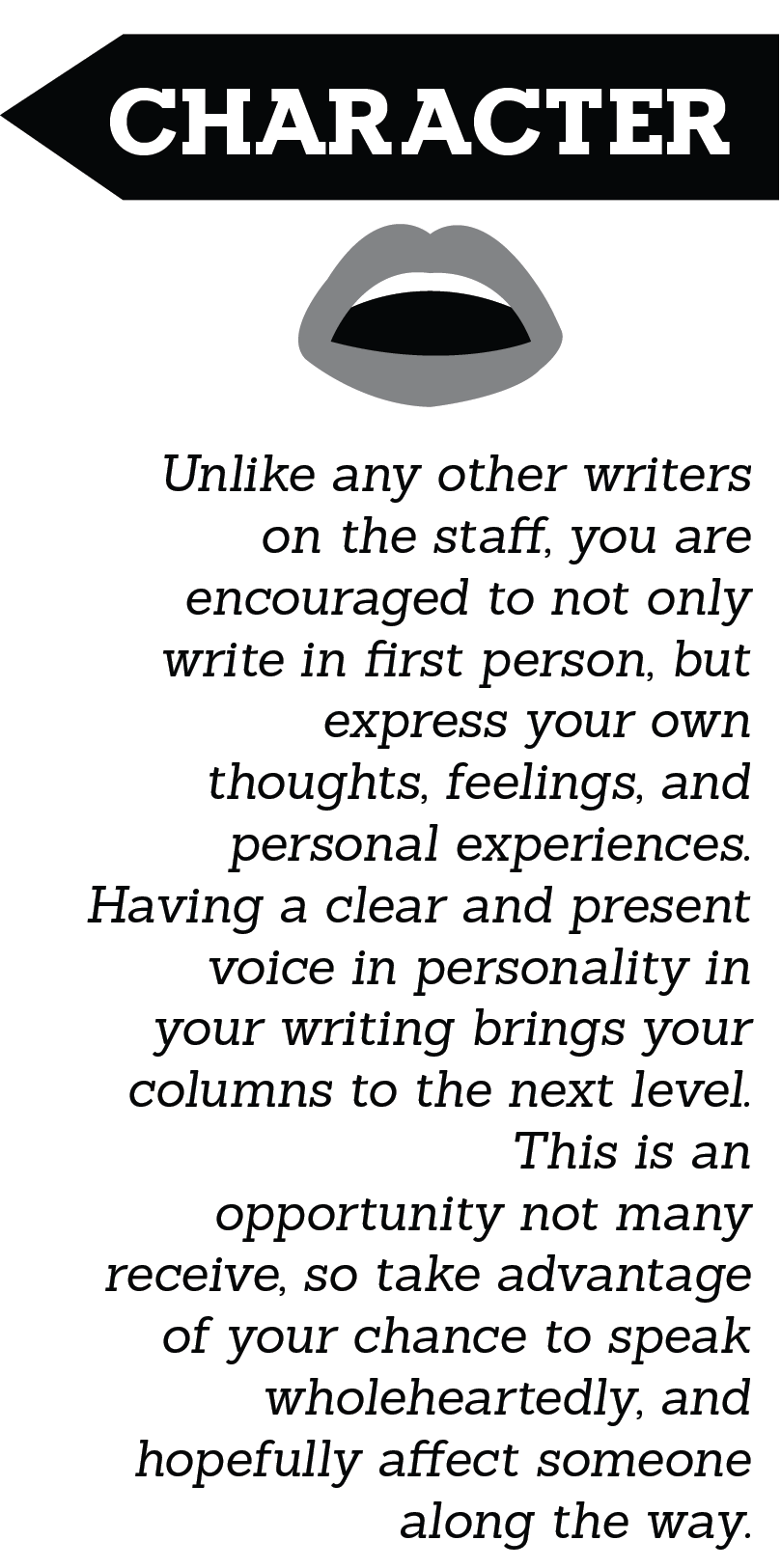 The Southwest Shadow and Howl staffs are nothing less than extraordinary. Easily, they are some of the most hard-working, loud, talented, smile-inducing individuals I have ever met. I am grateful for every single one of them (Nikki and Althea especially—without their editing, I would be an absolute mess) and will miss them all terribly.
Today, at 18 years old, and as afraid and excited as ever as I approach my post secondary education (with a major in journalism and media studies), I am saying my final goodbye to the Southwest Shadow. With all of the bittersweetness I am feeling in writing these words, above all, I am overwhelmingly thankful.
I am thankful for the people who I call family who have elevated this experience immeasurably, and I am thankful for the hard work that made this year in particular the most rewarding yet—yes, even for those eight hour Friday night work days (always accompanied by pizza and delirium). I am thankful for my adviser, Mr. Matthew LaPorte. Neither myself nor my peers would be able to achieve such success without the guidance of our energetic, crabby, sarcastic, one-of-a-kind mentor. Thank you for pushing me to my limits.
Journalism was more than just another class—it was my insecurities, my bravery, my vulnerabilities, my strength, and my joy. For every line that you read, you read a part of me. That is why journalism has been everything. 
You can follow along with me further by following me on Instagram and Twitter: @SummerThomad