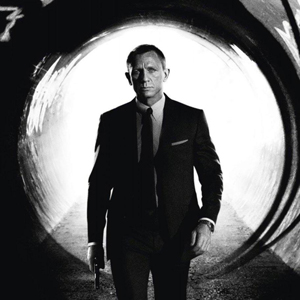 The 'Bond…James Bond' legacy has returned with Skyfall, directed by Sam Mendes, for the 23rd addition of the renowned series.
007 (Daniel Craig) returns after faking his death when needed by the MI6 (the British Secret Service) to protect the highly regarded M (Judi Dench) from 'the shadows'. Bond's loyalty and career is tested by the doubts of others and the mission to eliminate a well played enemy, Raoul Silva (Javier Bardem.)
Craig exudes Bond's strong emotions with every cock of the gun and sarcastic reply. The overuse of explosives and vehicle carnage, however, were a bit unnecessary and could have been replaced by focusing on Bond's expertise in finding witty solutions to problems. The random mature content that pops up is unnerving, but for a Bond movie, it was inevitable.
Skyfall recalls Bond's past and revives classical components of previous 007 elements like handmade explosives, pressurized traps,
the enhanced Aston Martin DB5 and a catchy theme song, but sometimes the techniques used in the past are better than new gadgets and cyber offenses. Bond's new side of compassion and vulnerability teaches the audience that hard facades can be shattered and torn, but with enough courage they can still prevail with lasting loyalty. And by the end of the film, the nostalgic 'da-da-da-daaa-da-da-da' will be playing through one's mind on a loop.