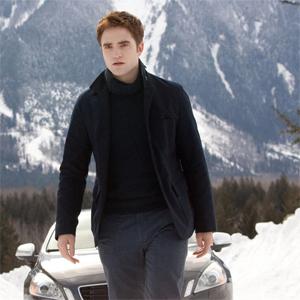 In 2008, the world was introduced to Bella Swan (Kristen Stewart), a girl that risks everything when she falls in deep, forbidden love with vampire, Edward Cullen (Robert Pattinson). Four years and four movies later, dedicated Twilight lovers such as myself, were required to say our goodbyes to the Twilight saga.
Breaking Dawn part II is the epitome of bittersweet love. Although the beginning of the movie slightly drags on, the middle consists of material that was not mentioned in the book.
With fist-clenching plot twists, surprises, and chilling scenes, this movie is 115 minutes of pure bliss. Additionally, as a wholehearted reader of the 'Twilight' series, I particularly liked the ending due to the breathtaking visual effects consisting of the actual pages of author Stephenie Meyer's book.
Bittersweet is an exemplary word to describe my goodbye to my favorite movie series, but I was extremely flabbergasted at the phenomenal effects, scenes, and dismaying emotion of
'Breaking Dawn part II.'