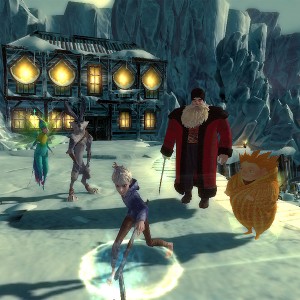 "Rise of the Guardians" incorporates modified perspectives of traditional holiday figures while retaining a few nostalgic elements. It is a heartwarming, yet action-packed, movie as the battle between good and evil unfolds.
Set in the modern world, many celebrated figures such as North aka Santa Claus (Alec Baldwin), Tooth the Tooth Fairy (Isla Fisher), Sandman, and the Easter Bunny (Hugh Jackman) exist in reality as they spend each day protecting the children of the world, as their guardians. The movie focuses on Jack Frost (Chris Pine), as he learns about his role in life as a guardian. During his search, he is recruited by the guardians as they prepare to fight the boogeyman, Pitch Black (Jude Law).
The animations worked perfectly with the story and the vivid details add to the intense flow of action.
Each confrontation increases the anticipation, along with the magical animations that brought the guardian's abilities alive. The various jokes were hilarious as the guardians compete and
argue amongst themselves.
"Rise of the Guardians" was thrilling, yet it still manages to teach many lessons. Be prepared to leave this film with confidence and hope of overcoming your fears and having fun in life.