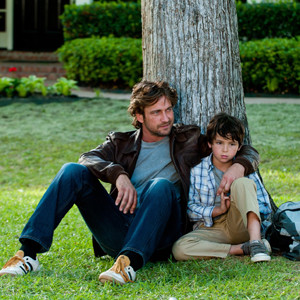 With the upcoming holiday celebrations, movies being released are usually exciting and memorable, but "Playing for Keeps," a romantic-comedy directed by Gabriele Muccino, falls far below these expectations.
George Dryer (Gerard Butler) starts the film as a successful soccer star, but eventually loses everything after a series of mistakes. The journey unfolds as he struggles to regain his family's trust as he begins to coach his son, Lewis' (Noah Lomax) soccer team. The storyline thickens as he slowly reconnects with his ex-wife Stacie (Jessica Biel).
Even though the idea of the movie is unique, the overall performances lack originality. The storyline is rather cliche, especially the over-dramatic relationship between George (Butler) and Stacie (Biel). Despite being a comedic film, the jokes are crude at best, failing to stimulate any laughter at all.
Despite ending with a heartwarming scene, "Playing for Keeps" is a disappointment with it's unimaginative plot and it's tiresome
antics, making me wish it was over before it even started.