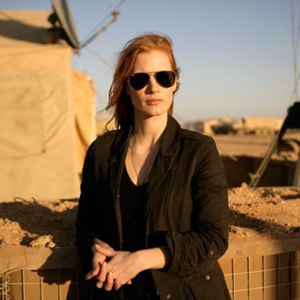 Controversy has surrounded the film  Zero Dark Thirty regarding whether or not the events were exaggerated and if the characters were portrayed falsely. Directed by Kathryn Bigelow, the film has caught the attention of many, as the film is adapted from reports and accounts from those involved in the decade long manhunt.The quest concentrates on tracking and eliminating a man who has killed thousands of individuals, attacking citizens of the United States and abroad–Osama Bin Laden.
The historical drama focuses on a young CIA officer, Maya (Jessica Chastain), who is deployed to Pakistan, alongside Dan (Jason Clarke) to focus on relations with Osama Bin Laden. Throughout the story, they lose comrades to enemies and strengthen the desire to reach their goal of eradicating Bin Laden. Maya fixates on one lead to Bin Laden, Abu Ahmed, who stands as al Qaeda's most trusted courier.
This film is graphic and in depth as it dramatizes real-life practices of the governmental elite, such as the torture techniques previously used to extract information from detainees. The zeal and tenacity of Chastain is commendable; she seems weak and fragile, but she radiates confidence and is able to express her emotions through fierce acting.
Already nominated for numerous awards, Zero Dark Thirty is an action-packed film based on actual events that releases the secrets behind the ultimate chase for the world's ex-most dangerous man. The film is definitely a must watch manhunt and a rating of five-out-of five is suitable.