Category 4: "Best Pool"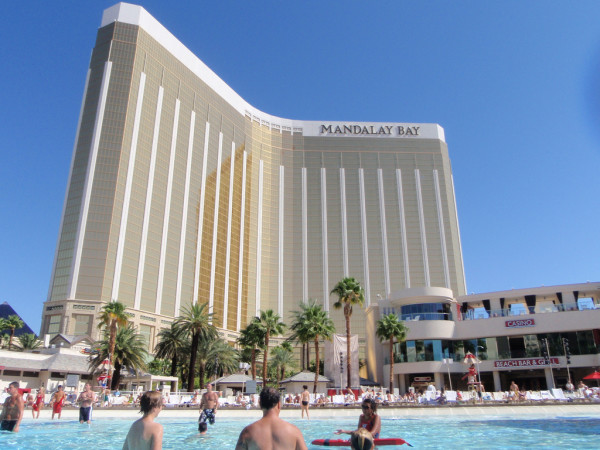 Winner: Mandalay Bay Hotel
Swimming in Las Vegas may mean taking a dip in a backyard swimming pool or visiting Lake Mead, but Mandalay Bay Hotel takes you back to the coast with their very own sand beach. The venue also features a wave pool, lazy river and several cabanas that you can rent out.

Editor's Pick: Mandalay Bay Hotel
Although the only downside to this tropical playground is that you must be a hotel guest to enter, the quality of the amenities makes it the ideal spot for relaxation under the sun or a day of casual swimming.