Crazy (horoscope) lady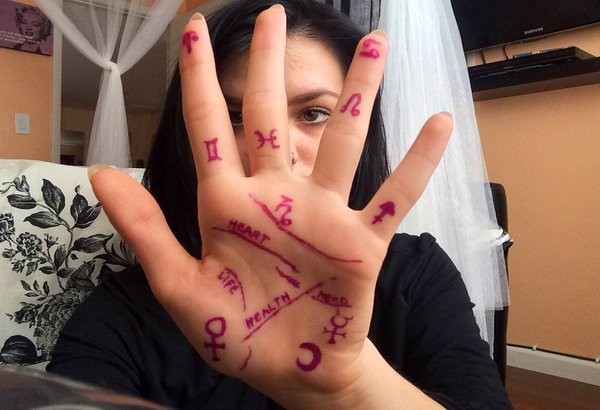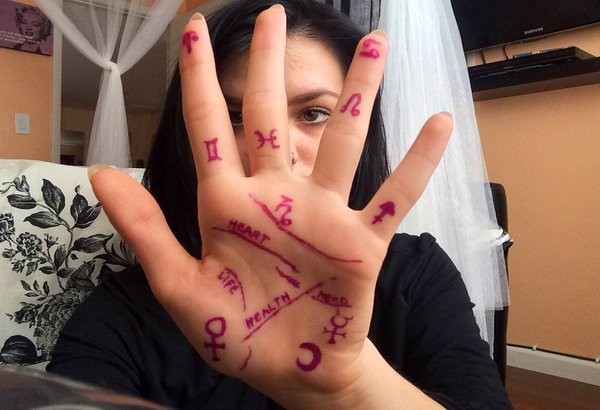 "I'm really feelin' like a scorpio today, mom," I said, casually, during a car ride with my mom a few days ago. I could tell she did not really know what I was talking about, and, quite frankly, neither did I.

My hot-and-cold sentiments toward horoscope signs started in junior high school, when I would read my horoscope daily before going to school. Some days, I would even write it on the palm of my hand to remind myself how my day was destined to turn out.

I was the crazy horoscope lady (or, in more logical terms, the face of mood swings). This carried on to my first two years of high school, as well. As my female peers were taking interests in possible love-matches, I confirmed or denied whether a Sagittarius would work for an Aries (the answer is yes. They're twin souls). My friends fed into my wondrous ability–one that I acquired from embarrassing teen magazines in the years of my pre-adolescence.

Somewhere between valuing my sleep enough to ditch my morning horoscope ritual and not caring enough to read the destiny of my day, I gave up reading the short summary. My days became brighter, despite the void of the mystery I began living with.

[vision_pullquote style="1″ align=""] My days became brighter, despite the void of the mystery I began living with. [/vision_pullquote]

Astrology is not a joke. As a matter of fact, it justifies Wiccan belief, and is therefore a perk of the Wiccan religion. Astrology is often under-appreciated by individuals who have modernized it into something greater than it really is (an ancient alignment of the stars).

Now, I can tell you that I am an Aries and my ascending sign is Scorpio, and I am compatible with Leo and Sagittarius individuals. However, there is no way for me to attest to the aforementioned facts. I have gotten along with individuals of different signs other than the ones who suit my compatibility.

Although horoscopes are important, they should not be silver linings to one's day. Instead, it would be a better idea if horoscopes would be released in the evening, so that an individual would be able to tell whether or not the accuracy is present.

More importantly, horoscope signs should not, by any means, be detrimental relationship factors. Although it is taboo in the name of modern compatibility, a Gemini can, indeed, be compatible with a Leo. After all, is it not about a certain person's character? I found myself being so extreme about Astrology that I would refuse to associate with individuals opposite from my alignment. This was clearly wrong.

Two years of not reading a single horoscope transcript, I can say I am more content with the turnout of my days. Of course, the sun does not always shine, but it tends to peek out of the clouds every once in a while on bad days. I still ask the people that I meet what their zodiac sign is, and I have developed quite a skill in identifying the latter without anyone telling me.

You can take the horoscope out of a lady, but ya can't take the crazy out of a lady.