I love you…too soon?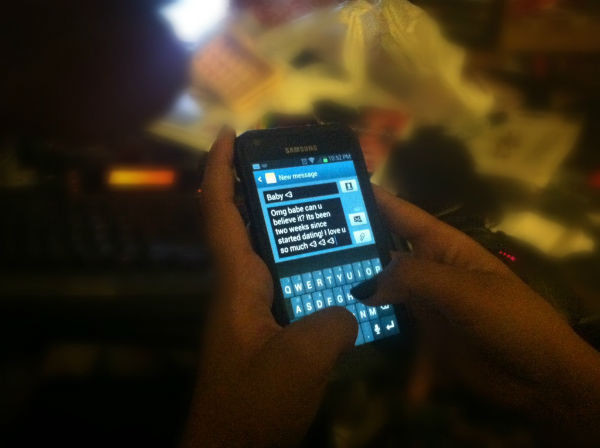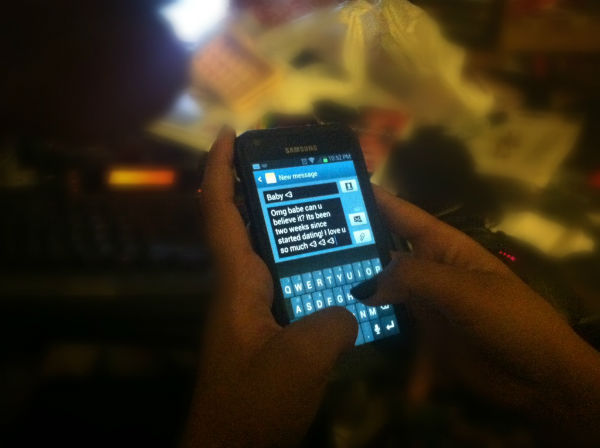 "Babe, I've got something really important to tell you. I'm not gonna sugarcoat it and just come right out and say it: babe I love you."
"Um, we've only been dating for four days, how can you love me?"
As a teenager, the word love is sometimes used at times that go beyond its genuine meaning: to describe how you feel about the new Lorde song you heard on the radio or that leather jacket that just came into Forever 21 in time for the fall season.  Love isn't only overly used when describing tangible items, but it's also used excessively within newer relationships.
Doing my daily routine of checking my Instagram feed, I came across a spam of pictures from a particular couple that I follow. Based on some of the long, lovey dovey captions that they posted alongside the adorable pictures taken, I assumed they had been together for a good six to twelve months. You would've guessed that the "love" they feel has built up for quite some time. Ending the caption with the date they became one, my jaw dropped to it saying "10.25.13" translating to October 25, 2013, followed by a heart. A little over two weeks and they think that they "love" each other.
[vision_pullquote style="3″ align=""] "But don't let time tell you when to say 'I love you,' let your feelings tell you." [/vision_pullquote]
It's not to say that any couple close to my age can't know the feeling of love, it's just that some couples say it too soon in the relationship. Sure, I don't know what the two of you have gone through during the time you've been together or even before that, but I, personally, feel like the circumstances are too early to consider it love.
They aren't the only couple to declare their love after a short period of time, unfortunately. Many couples I've seen on Tumblr, Instagram, even in the hallways, drop the three major words that signify the depth of a relationship like it's nothing. Sometimes, "I love you" isn't said coming from the heart, but only because the couple feels like they're on a timer when to say it.
It's understandable that sometimes, given the right circumstances, it's okay to express how much you fathom the other after a short time into the relationship. If the two of you have been best friends for two years and the two of you realize you not only see each other as friends, but also as partners, it's perfectly acceptable to say it.
But don't let time tell you when to say "I love you," let your feelings tell you. What good is "I love you" if you don't even mean it when you say it?