Living on the deadline
How my occasional failure to be responsible affects my life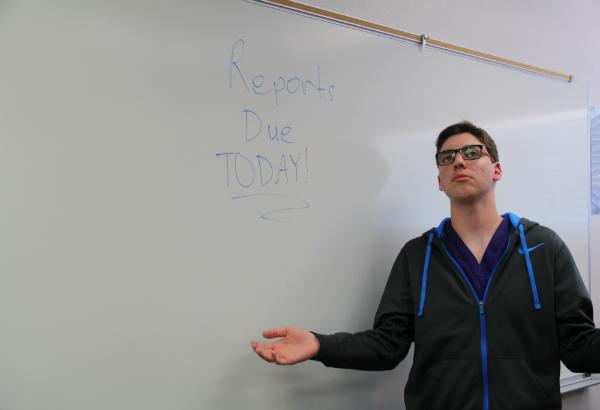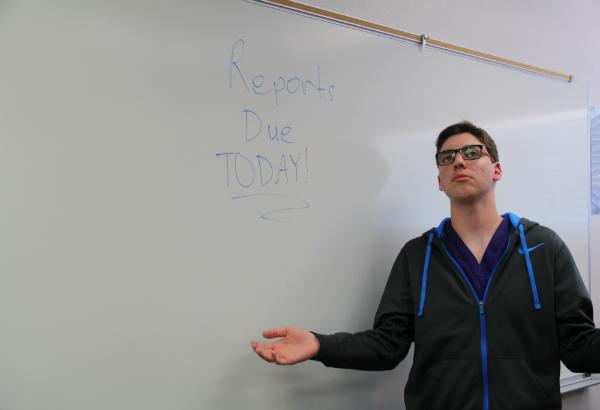 Each day, I seem to run in circles around my own required tasks until I grow tired and have to complete them anyway. Even now, this column is written after hours of self-proclaimed "preparation," which, in reality, has only acted as an excuse to delay it. Procrastination is the shrouded enemy that is slowly plaguing my life.
It is apparent that I am not fighting a battle with procrastination alone; a question like "Did you finish your math homework?" is nearly always met with a "No" or an "I'll do it tomorrow."
For the longest time, one of my biggest academic queries was the amount of time I seemed to have spent on homework. I wondered how it was possible for a high school student to stay awake all hours of the night, slaving over sheets of paper or a computer screen. I have recently approached a revelation: work is much less daunting if one does not allow it to accumulate.
Thus the illusion had been broken. Homework may extend to midnight and beyond, but if it is started at 10 p.m., this is nearly inevitable.
This realization, I've found, is not exclusive to homework and other academic pursuits. Household duties, workplace responsibilities and general self-motivation are all components of the great mechanism that is human obligation. If I manage my time and priorities well, I will be a very successful student. If I take initiative in the workplace, I will be a very successful employee.
It truly is a universal formula.